PG Workshop: Remaking the World through Machine Learning
Hosted by the Data Science Across Disciplines (DSAD) Research Group based at the University of Johannesburg's
Institute for the Future of Knowledge, the Faculty of Engineering and the Built Environment and the Faculty of Science at the University of Johannesburg.
This is the 3rd workshop of an annual Postgraduate Workshop Series brought to you by academics and industry professionals from across multiple research fields, institutions, and sectors.
The theme of the workshop is the impact that Machine Learning tools, technologies, and algorithms, can have on the various social, economic, and technical hurdles we face daily. The fields of Data Science and Machine Learning allow us to apply a cross-disciplinary and complex lens to the multi-layered challenges of the 21st century. This event aims to educate postgraduate students with this in mind, so that they may not only envision, but also create, a more remarkable world.
The event will be both physical and virtual, with all talks presented in the morning streamed live for a larger audience, and afternoon practical sessions for postgraduate students hosted in the venue. Please Note: There is a limit on the number of persons that may attend the physical event, and preference will be given to PG students and speakers.
Dates: 21 – 25 November 2022
Venue: Zoom Session (link to be provided upon registration)
Registration: Please register here for the workshop. Should you be a postgraduate student who wants to take part in the afternoon practical sessions, then be sure to indicate that you are a postgraduate student on the registration page and you will be contacted closer to the time.
Organising Committee:
Prof Charis Harley, Faculty of Engineering and the Built Environment, University of Johannesburg
Prof Alan Cornell, Department of Physics, Faculty of Science, University of Johannesburg
SCIENTIFIC PROGRAMME
21 November – Opti-Num Solutions
Time
Event
Speaker
Title
9:00 – 9:15
Welcome
Charis Harley
Opening Presentation
9:15 – 10:00
Motivational Talk
——————-
—————————————————————————-
TEA BREAK 10:00 – 10:15
10:15 – 11:15
Plenary Talk
——————-
—————————————————————————-
11:15 – 12:15
Plenary Talk
——————-
—————————————————————————-
LUNCH BREAK 12:15 – 13:00
13:00 – 13:30
PG Student Talk
——————-
—————————————————————————-
13:30 – 15:00
PG Practical
——————-
—————————————————————————-
22 November – Physical Sciences​
Time
Event
Speaker
Title
9:00 – 10:00
Plenary Talk
——————-
—————————————————————————-
TEA BREAK 10:00 – 10:15
10:15 – 11:15
Plenary Talk
——————-
—————————————————————————-
11:15 – 12:15
Plenary Talk
——————-
—————————————————————————-
LUNCH BREAK 12:15 – 13:00
13:00 – 13:30
PG Student Talk
——————-
—————————————————————————-
13:30 – 15:00
PG Practical
——————-
—————————————————————————-
23 November – Healthcare​​
Time
Event
Speaker
Title
9:00 – 10:00
Plenary Talk
——————-
—————————————————————————-
TEA BREAK 10:00 – 10:15
10:15 – 11:15
Plenary Talk
——————-
—————————————————————————-
11:15 – 12:15
Plenary Talk
——————-
—————————————————————————-
LUNCH BREAK 12:15 – 13:00
13:00 – 13:30
PG Student Talk
——————-
—————————————————————————-
13:30 – 15:00
PG Practical
——————-
​—————————————————————————-
​​
24 November – Finance
Time
Event
Speaker
Title
9:00 – 10:00
Plenary Talk
——————-
—————————————————————————-
TEA BREAK 10:00 – 10:15
10:15 – 11:15
Plenary Talk
——————-
—————————————————————————-
11:15 – 12:15
Plenary Talk
——————-
—————————————————————————-
LUNCH BREAK 12:15 – 13:00
13:00 – 13:30
PG Student Talk
——————-
—————————————————————————-
13:30 – 15:00
PG Practical
——————-
​—————————————————————————-
​​
25 November – Education
Time
Event
Speaker
Title
9:00 – 10:00
Plenary Talk
——————-
—————————————————————————-
TEA BREAK 10:00 – 10:15
10:15 – 11:15
Plenary Talk
——————-
—————————————————————————-
11:15 –12:00
​Motivational Talk
​——————-
​—————————————————————————-
LUNCH BREAK 12:15 – 13:00
​
​ ​ ​
​
THEMES
Opti-Num Solutions
TBC
Physical Sciences
High energy physics has been using machine learning for almost 30 years, in particular in the context of the searches for the Higgs boson at the Large Electron-Positron (LEP) collider at CERN in the 1990s and early 2000s. Multivariate analyses and neural network methods were used to exploit the data in the best possible way, by making use of the different functional behaviours of the signal and the backgrounds on a large set of kinematic variables. This helped to increase the sensitivity to the signal compared with more traditional analyses involving sequential conditions in the event selection process. With the hadron collider era of the last 20 years (i.e. with the Tevatron collider at Fermilab and the LHC at CERN), machine learning has become routinely used, especially with the advent of deep learning in the last decade, that opened new avenues in the usage of machine learning in research. Thanks to patterns that can be learned from (real or simulated) data, backgrounds and signals can be distinguished to a level rarely obtained by any other means.
Quantum computing harnesses quantum mechanical effects, such as superposition, entanglement and interference, to do computation. Whilst the quantum devices available today are still noisy and limited in their ability, the promise of universal quantum computing has given rise to the field of quantum machine learning — an emerging discipline that aims to exploit quantum computation to find synergies between quantum information processing and machine learning. Quantum-enhanced machine learning algorithms have the potential to revolutionise many industries and could lead to new drug discoveries, better optimisation algorithms and more robust financial models. Although research exhibits potential, there is still much to uncover in the field of quantum machine learning.
Healthcare
The use of Machine Learning in Healthcare is exploding, given the variety of ways in which such tools can be utilised. These algorithms can provide immediate benefit where processes are reproducible or standardised. Where there are large image datasets, such as radiology, cardiology, and pathology, Machine Learning is the ideal tool given its versatility. Machine Learning algorithms can be trained to look at images, identify abnormalities, and point to areas that need attention, thus improving on the accuracy of all these processes. It also supports the development on a more objective opinion to improve efficiency, reliability, and accuracy of diagnoses.
Finance
Machine Learning in finance has become more prominent recently due to the availability of vast amounts of data and more affordable computing power. In fact, Machine Learning algorithms are reshaping the financial services industry in a variety of ways, often leading to cutting edge research. Leading banks and financial services companies are deploying AI technology, including Machine Learning, to streamline their processes, optimise portfolios, decrease risk and underwrite loans amongst for instance.
Education
Machine learning is transforming education in many different ways, and hence leading to multiple adaptations in teaching, learning, and research. Educators are able to use machine learning to identify students that are struggling, so that they lend assistance much sooner, predict the student's mindset and needs, as well as expand the reach and impact of online learning content through localization, transcription, text-to-speech, and personalisation. Personalised learning is of particular importance, since it supports customised and individual requirements and allows students to guide their own learning.
INVITED/PLENARY SPEAKERS (2021)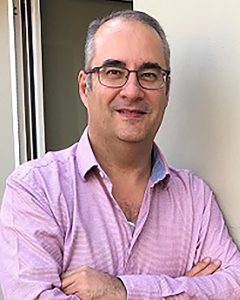 Jake Shepherd
Director & Co-founder: Synthesis Software Technologies
Potential Hero Builder
Jake Shepherd is a visionary leader with over 35 years of software experience. His passion for software started from a young age and he has been involved with software development ever since. Together with Dr Jack Cohen he founded Synthesis 24 years ago, a software development and emerging technology company focusing on solutions in the financial services, retail and more recently healthcare industries. Synthesis is today a leader in the cloud computing sector (focusing on AWS) in addition to having strong machine learning capabilities.
Jake is recognised for mentoring and growing the Synthesis team, by growing both technical skills and soft skills to ensure successful relationships with both clients and partners. Jake holds a BSc in Electrical Engineering from the University of the Witwatersrand.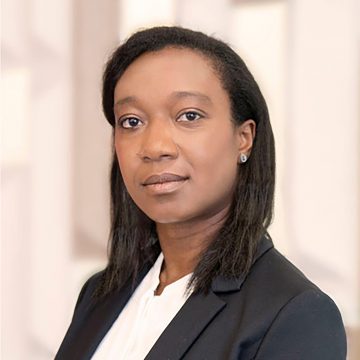 Emefa Gakpo
EU Senior Program Manager
Amazon
Having been a Management consultant at Amazon and BCG, as well as an actuary for Aviva and Deloitte, she is a creative problem solver with strong analytical, client management and communication skills. She is motivated by mission-driven, for-profit businesses that utilise technology to improve people's lives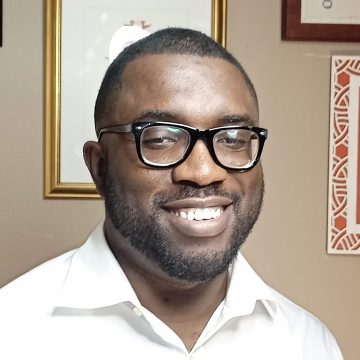 Prof Nnamdi Nwulu
Director of the Centre for Cyber Physical Food, Energy & Water Systems (CCP-FEWS)
Faculty of Engineering and the Built Environment
University of Johannesburg
Prof Nwulu is a Professional Engineer registered with the Engineering Council of South Africa (ECSA), a Senior Member of the Institute of Electrical and Electronics Engineers (SMIEEE), a Senior Member of the South African Institute of Electrical Engineers (SMSAIEE) and a Y-rated Researcher by the National Research Foundation of South Africa. His research interests have focused on the application of digital technologies, mathematical optimization techniques and machine learning algorithms in food, energy and water systems.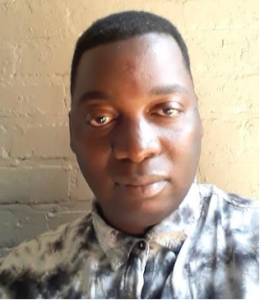 Dr Evans Muchesa
Research Assistant
Centre of Ecological Intelligence
University of Johannesburg
Dr Muchesa has over 15 years' experience in establishing successful agribusiness and farming enterprises with expertise in project/programme development, monitoring & evaluation, training and capacity building, and knowledge management. He is a seasoned researcher, in social development, market research, agriculture development and has a PhD in Agriculture Economics.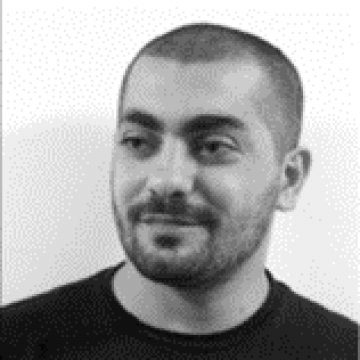 Prof Turgay Çelik
School of Electrical and Information Engineering
Faculty of Engineering and the Built Environment
University of the Witwatersrand
Prof Çelik's areas of research include Signal and Image Processing, Computer Vision, Explainable AI, Data Science and Remote Sensing.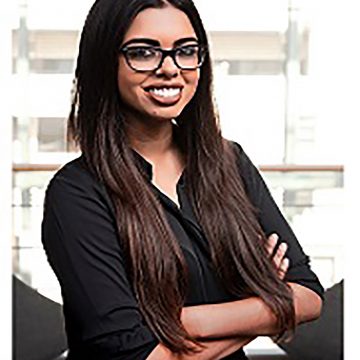 Amira Abbas
Predoc Researcher
University of Kwa-Zulu Natal
Amira's research focuses on quantum-enhanced machine learning algorithms.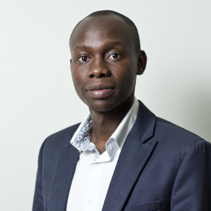 Ntsako Baloyi
Africa Data & AI Lead
Accenture
Ntsako is the Africa Data and AI Lead at Accenture Technology. He focuses on data strategy & architecture, data migration, data management & governance, analytics & visualization, conversational AI, AI, machine learning & data science, snowflake & enterprise platforms data, and intelligent automation. Ntsako has worked in various roles spanning consulting, IT, R&D and telecommunications. He holds a PhD in Information Systems that focused on data privacy for IoT and cyber physical systems, a Masters in Computer Science focused on natural language processing (text-to-speech synthesis), an Honours in Computer Science (with a research focus on information security), BSc majoring in Statistics and Computer Science and an LLB.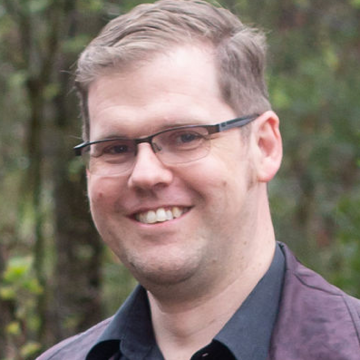 Prof Alan Cornell
Deputy Head: Research
Department of Physics
Faculty of Science
University of Johannesburg
Prof Cornell's research interests span the flavour structure of quarks and leptons, beyond the Standard Model physics, dark matter, and how black-holes may arise and decay in various extra-dimensional scenarios. He is also interested in physics studies aiming to assess the potential of future high-energy physics experiments, as well the computing tools to analyse such experiments.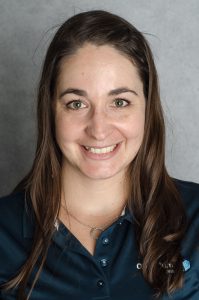 Kirsten Smith
Head of Strategic Innovation
Opti-Num Solutions
Kirsten's role in strategic innovation is about finding new partners and new projects, engaging with customers, project delivery in unchartered waters, as well as thought leadership. Kirsten has an MSc(Eng) in the field of mathematical modelling for physiological systems. Some interesting projects over the years include a range of multi-disciplinary applications (from mining to banking to medical) in a range of different technical applications (data analytics, GUI building, mathematical modelling, image processing and AI). Kirsten aspires to bridge the gap between what industry needs, what academic institutions create, through communicating an building impactful technology.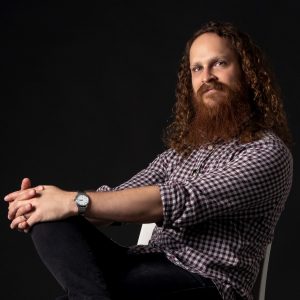 Prof Byron Jacobs
Department of Mathematics and Applied Mathematics 
University of Johannesburg
Prof Jacobs is an Associate Professor at the University of Johannesburg in the School of Mathematics and Applied Mathematics. His research focuses on Fractional and Partial Differential Equations, Numerical Methods and Analysis thereof, as well as Signal and Image Processing. The application of differential equations for image processing provides a mathematically rigorous framework for the construction of novel and dynamic processing techniques to achieve desirable results for image processing, rendering them suitable as pre-processing steps for Machine Learning based classification tasks.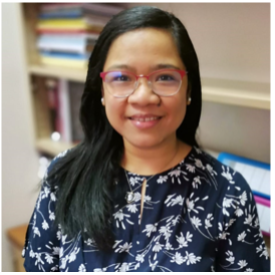 Dr Vivien Visaya
Department of Mathematics and Applied Mathematics 
University of Johannesburg
Dr Visaya was an Assistant Professor at the University of the Philippines Diliman and came to South Africa  as a Claude Leon postdoctoral fellow. Her research interests  are in  dynamical systems,   visualisation, and topological data analysis.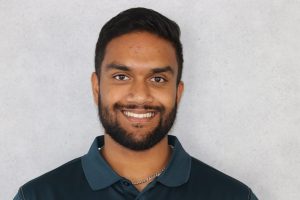 Verushen Coopoo
Solutions Engineer 
Opti-Num Solutions
Verushen is passionate about using Signal & Image Processing, Mathematics and Optimisation to solve societal problems. Verushen's intrigue for technology and human biology led him to earn a BEngSc in Biomedical Engineering and BScEng (Hons) in Electrical Engineering from the University of the Witwatersrand. For his Honours project, Verushen co-developed an eye-tracking system which allowed a user to move and click a mouse cursor by moving their pupil. In his spare time, Verushen enjoys exercising, playing board games and writing in the third-person.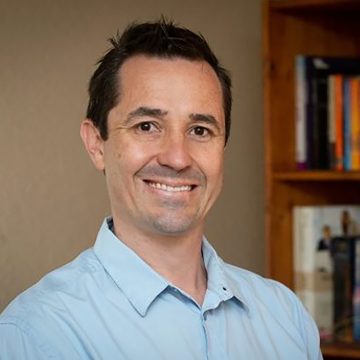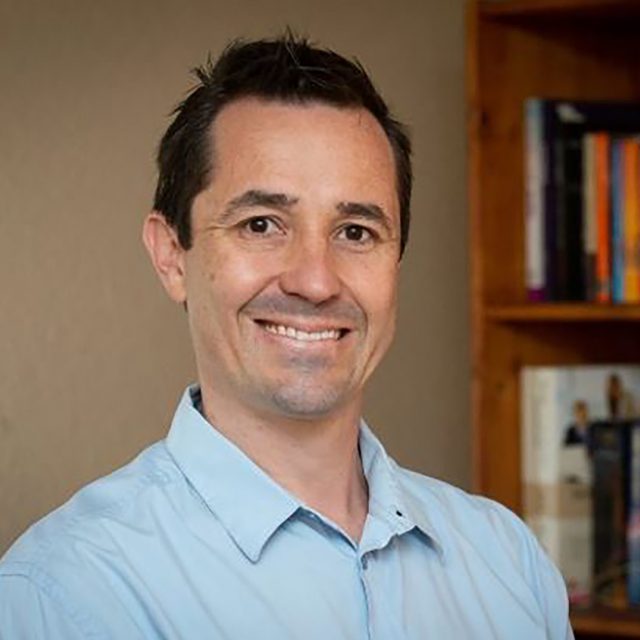 Prof Terence van Zyl
Nedbank Research Chair 
Institute for Intelligent Systems
University of Johannesburg
Prof van Zyl's research interests include Machine Learning, Data-Driven Process Optimisation, Complex Adaptive Systems Modelling and Simulation.
Xolani Dastile
Senior Data Scientist
Fuel Management Company, South Africa
Xolani received a B.Sc. Hons. in Mathematics and Mathematical Statistics, as well as an M.Sc. in Mathematical Statistics from Rhodes University. He is currently pursuing a Ph.D. degree in Computer Science in the field of Deep Learning with the University of the Witwatersrand. He is also a Senior Data Scientist with Fuel Management Company in South Africa, and previously worked as a Quantitative Analyst and Data Scientist in the finance sector.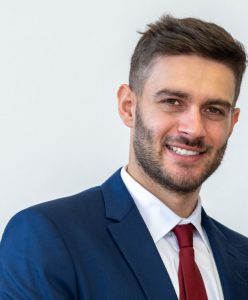 Dr Marco Rossi
EDU Customer Success Engineer 
MathWorks
Dr Rossi supports academics and researchers in the use of MATLAB and Simulink for their research and teaching activities. He holds a doctorate in Mechanical Engineering from the Dresden University of Technology, Germany. His research interests are theoretical modeling and numerical simulation (finite elements) of soft materials, such as polymers and smart gels.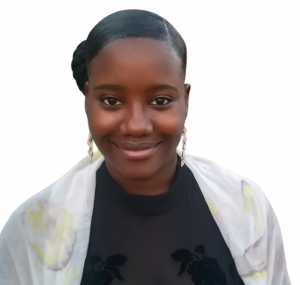 Hazel Chieza
Graduate Engineer 
Opti-Num Solutions
Hazel has completed various software engineering projects such as automated and KPI reporting using MATLAB. Additionally, she provides technical support on MATLAB and Simulink Products. Hazel has published in the fields of Optimisation and Quantum Computing. She is completing her MSc in Computational and Applied Mathematics at the University of the Witwatersrand.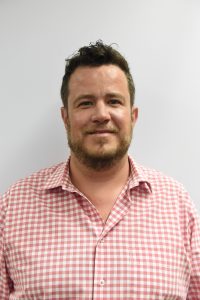 Dewald Joubert
Subject Head: Managerial Accounting and Finance
Department of Accountancy 
University of Johannesburg
Dewald is a CA(SA) and holds a Master degree in Finance. He is active in the CA profession, especially from an education perspective by serving on various educational committees and workgroups at the South African Institute of Chartered Accountants (SAICA ) over the years. Dewald has a passion for both teaching and learning as well as finance as a subject field. These interests resulted over the years in him serving on various investment committees and teaching and learning committees within the university. Dewald is also a member and deputy-chairman of the UKZN School of Accounting Advisory Board.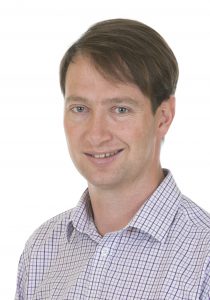 Jurie Wessels
Department of Accountancy 
University of Johannesburg
Jurie is an academic lecturing in the disciplines of Accounting and Taxation. Jurie holds a Masters degree in Taxation and has been lecturing at the University of Johannesburg for the past 13 years. He has a special interest in the application of technology based tools to enhance teaching and learning. Since the start of the Covid-19 pandemic, Jurie has been closely involved in the development of The Invigilator mobile application that assists lecturers in maintaining the academic integrity of remote and online assessments.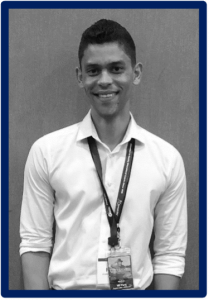 Dr Roy Forbes
Senior Researcher 
School of Chemistry
Faculty of Science
University of the Witwatersrand
Dr Forbes is known for his expertise in powder X-ray diffraction and related synchrotron techniques, and has collaborated on research concerning the development of novel heterogeneous catalysts for fuels and chemicals production, energy materials design and synthesis and has a particular interest in the use of machine learning to aid in materials synthesis and charaterisation. Additionally, Dr Forbes is also interested in the use of machine learning as a learning tool and is also actively working towards creating access to and providing data science learning courses for chemists.
ABSTRACTS (2021)
Invited/Plenary Speakers
---
---
"What AI can teach us about being Human"
Jake Shepherd
What makes us Human? With the rise of AI and the cognitive revolution if becomes important to appreciate the differences that set us apart from machines. This talk is an attempt to identify these differences so we can appreciate and embrace our humanity.
---
"Beyond Academics: Lessons from industry"
What makes for a successful transition from academic study to industry? How can the most talented students, in the most in-demand fields leverage their knowledge and energy to kick-start a dynamic career at the cutting edge globally?
Emefa reflects on her journey from being a Statistics and Actuarial science graduate to working at some preeminent companies globally (Amazon, BCG) and shares the lessons she has learnt along the way.
---
---
"Machine Learning in the Agri-food value chain: A concise overview" 
Prof Nnamdi Nwulu
The Agricultural sector is a significant backbone of a country's economy, and food is one of the essential needs of man. Agri-food refers to producing food via agricultural activities. Its value chain consists of all the interconnected parties participating in the production and value-adding activities needed to create food.  In light of the burgeoning population growth coupled with exacerbating factors like climate change, energy/water scarcity and covid 19, the agri-food sector needs to leverage Machine Learning (ML) tools to optimise decision making, enhance agricultural productivity and ultimately achieve food security.
In this talk, I'll delve into the critical aspects of the agri-food value chain and discuss the predominant ML tools used in these critical aspects.  I will also examine the significant impacts of ML on agri-food activities and the corresponding challenges of integrating ML into these activities.
---
"Precision farming systems for smallholder farmers" 
Precision agriculture technologies were developed largely to reduce wastage and maximise agronomic input resources. Applying the precision system in smallholder farming improves resource allocation, productivity and reduces wastage in the farming value chain. Numerous literature, ground truth, and personal experience have proven the importance and impact of precision technologies on smallholder farming systems, especially in South Africa/Africa.
---
---
"The capacity of quantum machine learning models"
Amira Abbas
Trying to understand how powerful machine learning models are requires us to understand the capacity of a model, i.e. how many functions can that particular model express? There have been various proposals to study capacity, which we will briefly discuss. But perhaps more interestingly, we will extend these measures to try and understand the power of quantum machine learning models — models that explicitly harness quantum computation for machine learning tasks. In doing so, we will investigate whether these quantum machine learning models provide some sort of advantage in capacity that could, in turn, help us do better machine learning.
---
"Redefining the physical sciences through machine learning" 
Ntsako Baloyi
The talk will focus on real world usage of machine learning for physical sciences, industry approaches for executing machine learning projects, technologies, and opportunities in the machine learning field.
---
"Boosted Decision Trees in the era of new physics"
Alan Cornell
Machine learning algorithms are growing increasingly popular in particle physics analyses, where they are used for their ability to solve difficult classification and regression problems. While the tools are very powerful, they may often be under- or mis-utilised. In the following, we investigate the use of gradient boosting techniques. In particular, we interrogate the use of metrics in imbalanced datasets which are characteristic of high energy physics problems, offering an alternative to the widely used area under the curve (auc) metric through the use of the F-score metric. We present an in-depth comparison of feature selection and investigation using a principal component analysis, Shapley values, and feature permutation methods in a way which we hope will be widely applicable to future particle physics analyses.
---
---
"Innovation in Medical Devices" 
Kirsten Smith
What is innovation, and how can we leverage design thinking to build practical solutions in the real world? How do we need to adapt to embrace analytical thinking and active learning, in order to creatively build solutions that make a difference? In a South African context, one real-world practical case study is presented, to show how we walk the journey with our clients' as we tackle machine vision problems with a South African medical device manufacturer.
---
"Machine Learning in Healthcare: From Science to Industry" 
Prof Byron Jacobs
Machine learning has become ubiquitous in society and healthcare is on the precipice of a technological revolution. Unlike many other industries, Healthcare is highly regulated and liability ultimately needs be assumed by a human doctor (for now). This talk covers applications of machine learning in healthcare, some ethical and practical concerns and how these factor into the road from scientific inquiry to commercial application. I will also give insights into the data collection and processing phase as well as the application of machine learning techniques.
"AI can make a revolution in health care by empowering medical doctors, rather than replacing them. There are exciting times ahead lets embrace the innovation and change." – Dr. Suthesh Sivapalaratnam (University of Cambridge)
---
"Topological Data Analysis: Developments, Applications, and Challenges" 
Dr Vivien Visaya
With the recent  advances in data collection arising from  experiments and observations,  we are faced with  data often characterized by high-dimensionality and nonlinearity. Visualisation of high-dimensional data which is  important but often not addressed in standard data analysis techniques. Topological data analysis (TDA) is  method in analysing high dimensional and complex data using  mathematical theories and computational tools particularly from geometry and  topology.  It is an emerging research topic that is highly active and rapidly developing. The main idea of TDA is to infer  relevant underlying structure or  "shape"  of  data. TDA can be used independently or in combination with other data analysis and statistical learning techniques,  and have also been used in enhancing machine learning and deep learning models.  We give an overview of recent developments in the field and   discuss  applications (e.g. in diabetes data and  Zika virus, among others).  In implementing TDA results, we use JavaPlex  and the Mapper algorithm.
---
---
"Advances in multivariate forecasting with applications in finance" 
Prof Terence van Zyl
The talk will look into recent advances in deep learning leading to it's dominance in the recent M5 forecasting competition. We will highlight some of the unexpected value gained using a deep learning approach. Further to these advances we will discuss how this progress is applicable to some usecases in finance
---
"Making Deep Learning-Based Predictions for Credit Scoring Explainable" 
Xolani Dastile 
Credit scoring has become an important risk management tool for money lending institutions. Over the years, statistical and classical machine learning models have been the most researched risk management tools in credit scoring literature, and recently the focus has turned to deep learning models. This transition is due to better performances that are shown by deep learning models in different domains.
Despite deep learning models' superior performances, there is still a need for explaining how these models make their predictions. The non-transparency nature of deep learning models has created a bottleneck for their use in credit scoring. Explanations of decisions are important for lending institutions since it is a requirement for automated decisions that are generated by non-transparent models to be explained. The other issue in using deep learning models, specifically 2D Convolutional Neural Networks (CNNs), in credit scoring is the need to have the data in an image format.
We propose an explainable deep learning model for credit scoring which can harness the performance benefits offered by deep learning and yet comply with the legislation requirements for the automated decision-making processes. The proposed method converts tabular datasets into images and thus allows the application of 2D CNNs in credit scoring. Each pixel of the image corresponds to a feature bin of the tabular dataset. The predictions from the 2D CNNs were explained using state-of-the-art explanation methods. Furthermore, explanations were evaluated using a sanity check methodology and also performances of the explanation methods were compared quantitatively. The proposed explainable deep learning model outperforms the other credit scoring methods on publicly available credit scoring datasets.
---
"A look to the future: Using MATLAB as an AI tool across disciplines" 
Dr Marco Rossi 
In this talk, the techniques of AI, like deep learning, computer vision, robotics, and more, will presented with the aim of enabling you to identify opportunities for leveraging it in your work. You will also learn how MATLAB and Simulink are giving engineers and scientists AI capabilities that were previously available only to highly specialized software developers and data scientists. These tools can have a strong impact on your workflow.
With domain-specific toolboxes and apps, MATLAB makes it easy for students and researchers to learn and perform deep learning tasks involving data preprocessing, image labeling, network design and transfer learning. With MATLAB, you are ready for AI even if you have no experience. Online training, together with many tutorials and examples, will ramp you up. MATLAB supports interoperability with open-source deep learning frameworks, enabling students and researchers to apply TensorFlow, PyTorch, and other popular frameworks in their MATLAB machine and deep learning projects.
 "Technology and Innovation: Ensuring academic integrity of online assessments in the developing world"
Dewald Joubert and Jurie Wessels
The Covid-19 pandemic resulted in tertiary institutions all moving to online learning within a short space of time. As a result of some form of blended learning that was already adopted by most institutions pre-covid, the move to fully online teaching and learning was relatively smooth and successful. Online assessments however were not broadly used by tertiary institutions before the covid pandemic. Online assessments face attribution risk, the risk of a student conducting an assessment on another student's behalf, or a student receiving unauthorised assistance during an assessment. This risk hinders the developing world from fully embracing online and blended learning.
Online assessment attribution risk is traditionally managed in the first world through full proctoring solutions. These solutions were not developed for the developing world. Full proctoring solutions typically require high-end devices, a strong and reliable internet connection, and uses large amounts of data. Through innovation and technology, a smartphone application was however developed to mitigate online attribution risk in a 3rd world context. This solution is an inclusive tool that can be used by all students in the 3rd world, despite our limitations.
By collecting data during an online assessment from an accessible device, like a smartphone, online attribution risk can now be managed in the developing world. This is done by applying facial recognition, facial liveness, voice detection, optical character recognition and similarity algorithm technology. This innovation further acts as a catalyst to embrace online learning and blended learning in the developing world in future.
---
"Adopting Machine Learning in Chemistry Education and Research: A perspective look and plan for the immediate future" 
The 20th century saw numerous scientific advances that fundamentally changed our world. Most significantly, atomic physics ushered in the nuclear age while computers became ubiquitous and improved upon how we perform even the most basic task. Specific to the chemical domain, ground-breaking advances in characterization coupled with the widespread adoption of computers accelerated research and created many novel fields of study. In recent years we've witnessed a steady progression in the development of the applications of machine learning (ML) to the physical sciences and chemists are expected to be among the greatest beneficiaries of these emerging technologies. Due in part to these developments, there is now a growing consensus that ML is becoming as fundamental to scientific research as the computer. Therefore, the manner in which we interact with and train students needs to be adapted accordingly. This is a necessary step in also ensuring that the graduates that we produce are equipped with relevant skillsets that will facilitate their entry into a larger number of job markets.
In this talk I will outline some of the learning interventions that are available today and provide some detail as to how ML is currently used by chemists in their education and research activities. Similarly, in the local context I will also summarize several proposed mechanisms that could enable the rapid deployment and uptake of large scale learning programs with the aim of bridging the knowledge and skills gap across a number of scientific domains and disciplines.  The ultimate goal of these learning interventions is not to only serve the chemical community but to serve as a means to provide a degree of standardization for the training of students and academics from a across the academic spectrum.
---
---
Practical Sessions
---
---
"How much can be done with the open-source remote sensing data and AI platforms for precision agriculture?" 
In this workshop, I will first introduce the open-source remote sensing imagery and AI platforms that can be used for decision-making in precision agriculture. I will then take you through a hands-on session to demonstrate a typical use case in precision agriculture. This talk will benefit a general audience interested in applied earth observation, remote sensing, AI, and precision agriculture. 
---
---
"Accenture Hackathon"
A Hackathon has been organised by Accenture under the theme "Redefining the physical sciences through machine learning". Postgraduate students are welcome to take part – further details will be provided to those participants that have been accepted to attend the practical sessions in person closer to the time.
---
---
"AI in Medical Imaging: An Interactive Workshop"
Verushen Coopoo 
Join us on 8 December as we remake the medical world through machine learning. Engage with Opti-Num and have your say about AI for the medical industry at the Annual Postgraduate Workshop hosted by University of Johannesburg. Learn from various field specialists as they explore the impact of machine learning in industry and share with you field-relevant tools to elevate your game-changing potential. In this workshop, we will take you through the entire lifecycle of a medical imaging solution. We begin by defining the problem, wrangling with data and then developing of an AI model. This is followed by the next step being the deployment of the model such that it can be used in industry to make an impact.
---
---
"Step-by-Step Deep Learning Workflow to Forecast Bitcoin Prices" 
Hazel Chieza
Artificial Intelligence consists of powerful techniques such as reinforcement learning, deep learning and machine learning that essentially work to automate systems that simulate human behavior. In this workshop, we specifically look at a simplified yet all-encompassing Deep Learning example. Machine Learning often consists of training linear and relatively non-complex models to make predictions, or take decisions based on historical data, without being explicitly programmed. Deep Learning takes this idea further by exploring models that have increasing complexity and abstraction. During this workshop, you will learn how to practically implement the deep learning workflow to build a classification algorithm that classifies trading signals.  Specifically, by appropriately using various MATLAB tools and techniques you will learn how to read in data, preprocess data, build a neural network and validate the network. This step-by-step process is designed to teach students with little to no machine learning or deep learning experience, how to effectively use MATLAB to build a deep learning algorithm that can be used to solve an industry related problem.
---
---
Student Presenters
---
---
"A Response Surface Methodology-Artificial Neural Networks Bioprocessing approach for High-quality Umqombothi"
Edwin Hlangwani
Bioprocess development for umqombothi (a South African traditional beer) as with other traditional beer products can be complex. As a result, beverage bioprocess development is shifting towards new systematic protocols of experimentation. Traditional optimisation methods such as response surface methodology (RSM) require further support from a relevant machine learning (ML) system. Artificial neural networks (ANN) are an effective non-linear multivariate tool with enormous generalization, prediction, and validation capabilities. ANN Bioprocess development and optimisation of umqombothi were done using RSM and ANN. The optimum condition values were 1.1 h, 29.3 ℃, and 25.9 h for cooking time, fermentation temperature, and fermentation time, respectively. The coupled approach was an effective tool for the optimisation of umqombothi's bioprocessing parameters. RSM significant parameters: alcohol content, total soluble solids (TSS), and pH had R2 values of 0.94, 0.93, and 0.99 respectively while the constructed ANN significant parameters: alcohol content, TSS, and viscosity had R2 values of 0.96, 0.96, and 0.92 respectively. Thus, the correlation between experimental and predicted values suggested that this approach was suitable for bioprocess development and optimisation as shown by R2 values closer to 1. Given this high-level precision, the obtained optimal conditions can be used in a smart-factory concept for the production of umqombothi on a commercial scale.
---
---
"Boosted Decision Trees: Asmuon analysis case study"
Lara Mason
To continue from the previous talk, we investigate the use of gradient boosting techniques as applicable to a generic particle physics problem as drawn from a Beyond the Standard Model smuon collider analysis. This is applied to both current and future hadron colliders, and we compare our results to a traditional cut-and-count approach. Moreover, we show that a machine learning model can extend the 95% confidence level exclusions obtained in a traditional cut-and-count analysis, while potentially bypassing the need for complicated feature selections. Finally, we discuss the possibility of constructing a general machine learning model which is applicable to probe a two-dimensional mass plane.
---
---
"Physiologically Based Pharmacokinetic Modelling and Data"
In this study, we developed a physiologically based pharmacokinetic (PBPK) model of the human immunodeficiency virus (HIV) and tuberculosis (TB) infected individuals receiving orally administered treatment. TB PBPK modeling data for rats was used due to the prevalence of these studies over human studies. Our PBPK model was based upon literature with the objective of addressing the gaps between the mathematics and pharmacology framework observed in the literature. This gap included compartment concentrations that were not directly relatable to the tissues or compartments of interest and a non-conservative model. We solved the differential equation with the finite difference (FD) and the discrete time random walk (DTRW) method as a means of comparison. Finally, the numerical schemes were benchmarked against Mathematica's NDSolve, a highly accurate adaptive scheme. Further, due to the nonlinear nature, most PBPK models do not have an analytical solutions. Hence, only numerical solutions were considered.
Furthermore, we performed a sensitivity analysis of all our parameters to determine the model parameters which affected the solution dynamics the most. Lastly, we fitted the clinical data to the PBPK model. The clinical data captured the second line of ARV treatment lopinavir (LPV) and ritonavir (RTV). The PBPK model and Clinic data correlated well for co-administration of LPV/RTV with rifampin. Drug-drug interaction (DDI) was captured between LPV and rifampin, which was to be expected since LPV is the HIV protease inhibitor (PI). In contrast, rifampin tends to reduce the PI through the induction of cytochrome P450 enzyme, and the LPV exhibited higher DDI than RTV due to its low bioavailability. Overall, the PBPK model is a powerful tool for the prediction of DDI and ARV and anti-TB pharmacokinetics.