Money Matters: Building a Healthy Relationship with Money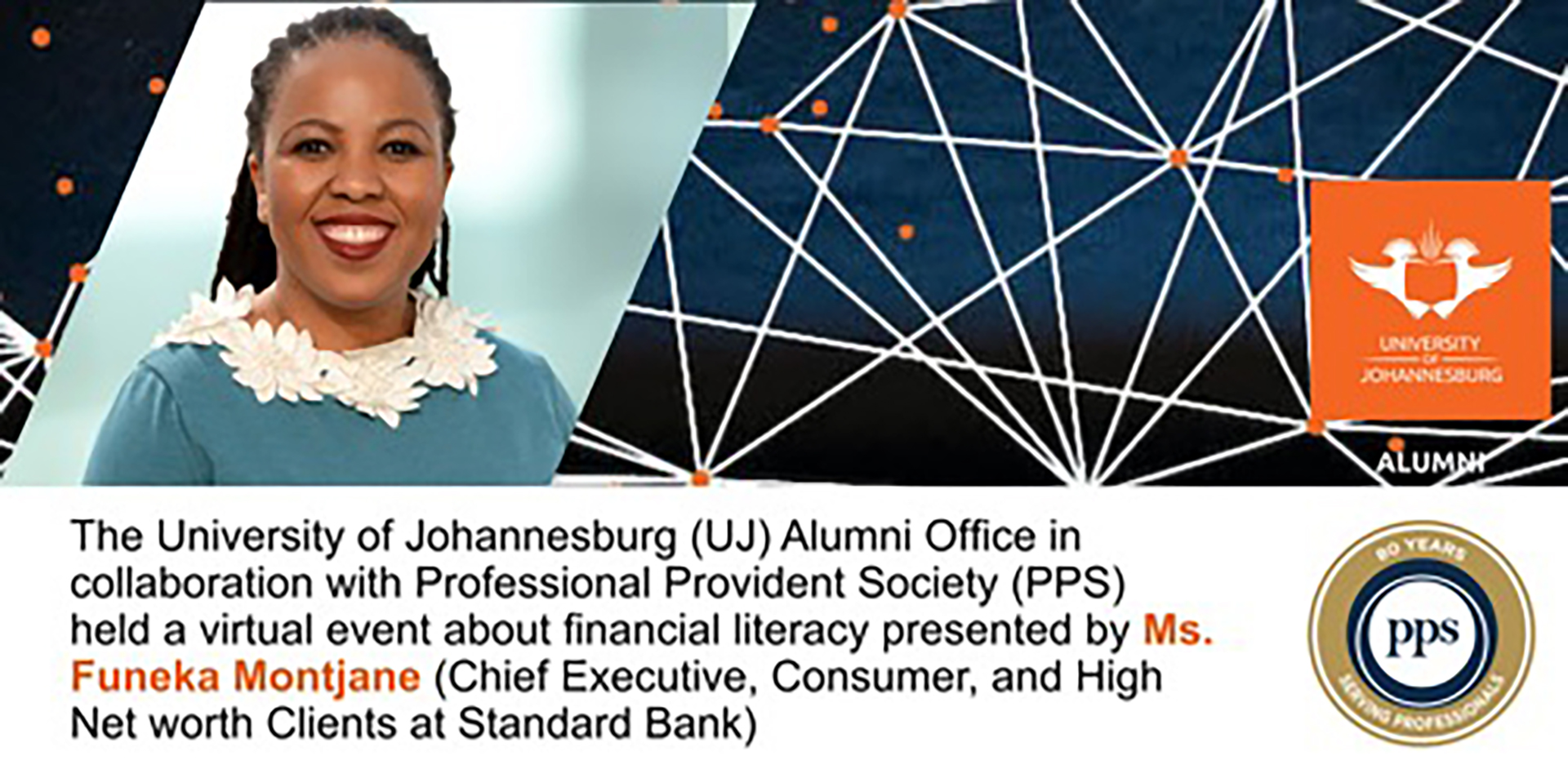 Personal finance was the point of discussion at a recent UJ Alumni webinar on personal finance, titled Money Matters: Building a Healthy Relationship with Money. The main speaker, Ms. Funeka Montjane, UJ Alumna, Chief Executive Officer: Consumer and High Net Worth Clients at Standard Bank Group, discussed how to manage debt, the categories of debt, and saving and investing. A second guest speaker, Ms. Rebecca Sekhaolelo, Marketing specialist at PPS, spoke about budgeting and planning for emergencies.
Montjane touched on important lessons she had learned in her financial journey:
Independence. If you choose to be an independent woman, you must have money in your own name. Many women contribute their earnings to family houses, but when push comes to shove, they have nothing to show for it.
Marriage. If you choose to marry make sure you are protected from your partner's creditors. You don't want to be held responsible for his or her debt. Think carefully about the kind of marriage agreement you enter into.
Family tax. Don't try to help everybody. Set boundaries and be very clear on what you can and cannot do. Accept that some people in your family will be very upset when you cannot fulfil their expectations.
Buying a house is not an investment but an asset.
A car is for transport, not a status symbol. You don't need the biggest and most expensive car.
Save enough money to cover your income for 18 to 24 months. Things happen. You may lose your income or you may want to leave a relationship. Savings help you to navigate these situations.
Sekhaolelo spoke about why financial advisors can be of great help in planning your finances and why budgeting is important. She also touched on the 50-30-20 split, meaning that 50% of income should go to necessities, 30% to investing and 20% to have fun with.