Dr Dean van der Merwe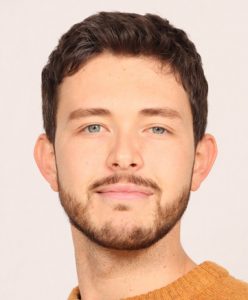 MOST PROMISING YOUNG TEACHER OF THE YEAR
Dr Dean van Merwe is one of the most exciting, passionate, and popular teachers in the Department of Early Childhood Education. He is primarily involved in developing and teaching a module, entitled Teaching Methodology and Practicum, in initial teacher education. This offers his student-teachers a crucial foundation and entry point into the lives of young school-going learners. 
The module has been acclaimed by one of the most experienced and highly respected external evaluators in the field of Education as "An excellent module which [is] trend-setting within the field of initial teacher education in South Africa". This comment alerts us to two central principles that make Dr Van der Merwe's pedagogical approach so exciting. First, as a trendsetter, he is willing to take both the personal and professional risks necessary for ground-breaking work, something few people are willing to do. Innovative developmental work like this inevitably involves experimentation, uncertainty and occasionally the need to relook, acknowledge mistakes and reformulate perspectives and ideas. Second, Dr Van der Merwe insists on the centrality and value of ongoing critical self-reflection in his teaching approach. Drawing on insights from the Science of Learning, he has become acutely aware of how his perspective and his insights about teaching have changed and sharpened over time. This has enabled the emergence of truly innovative work, resulting in what is now justifiably celebrated as a flagship programme. 
Dr Van der Merwe's emerging insights are evident in every aspect of his work. His HOD is delighted with the cutting-edge module and tells him, "It is such a pleasure to work with someone of your calibre". His students agree, describing him as "one of the most compassionate lecturers" who offers "remarkable support", who is "perfect", and "nothing but incredible". 
We have so many reasons to celebrate this work as "nothing but incredible". We congratulate you on receiving this award Dr Van der Merwe and look forward to hearing about many more successful endeavours in the future.