Student Development Practitioner: Zodumo Thekiso
Email: zodumot@uj.ac.za
Contact Number: +27 11 559 4443
Association of South African Black Actuarial Profession (ASABA)
Association of Black Securities and Investment Professionals (ABSIP)
ABASA
Black Management Forum Student Society (BMFSC)
Debating Union UJ (DU)
ECSA HYDROGEN – (HIS)
Golden Key National Honour (GKNH)
The National Association of Democratic Lawyers (NADEL)
Woman's Prosperity Network (WPN)
BLASC
The Law Student Society UJLS
PRO MATHS
Student Business Forum (SBF)
UJ Real Estate Society
ASHRAE
Equal Education Tertiary Society (EETS)
STEM
JCI
EGMA
ALSA
IEEE
SPMGP
SOSCA
ACTS
Apostolic Faith Mission (AFM)
Bakti Yoga (BY)
Believers World (BLW)
Conquerors Christian Fellowship (CCF
Campus Outreach (CO)
COSA
Deeper Life Campus Fellowship (DLCF)
EDGE
Every Nation Church ENC / (HPC)
FIFCO
First Love Church (FLC)
FOCUS
Heaven Embassy (HE)
Hiltop Campus Outreach (HCCCO)
Muslim Students Association (MSA)
Nazareth Tertiary Student Association (NATESA)
The Redeemed Christian Church of God (RCCG)
Saints Community Church (SCC)
Seventh Day Adventist Student Movement (SDASM)
SOCC – VOLT
Twelve Apostles Student Association (TASA)
The Twelve Apostles Church in Christ Student Organisation (TTACCSO)
USIZO
World Mission Society (WMS)
Zion Christian Church (ZCCSE)
Zion Christian Church (ZCCSF)
Jesus Christ to All Languages (JTL) Passion
International Youth Fellowship (IYF)
Christian Missionary Fellowship International (CMFISA)
Enlighted Christian Gathering the Jesus Nation Church (ECG)
THE JESUS KINGDOM MOVEMENT (JKM)
CHARIS CSF
Methossoc
Christian Revival Church (CRC)
House Of Zion (HOZ)
AMNESTY
Congress of Nigeria (CONSUJ)
Lesotho Student Association (LESA)
CAFEONE80
LEO Club
Limitless Educational Skills & Projects (LESP)
AMABHINCA
SACU
African National Congress Youth League (ANCYL)
Economic Freedom Fighters Student Command (EFFSC)
South African Students Congress (SASCO)
SIF
Young Communist League (YCL)
SAUJS
United Africans Transformation Student League (UAT SL)
Young Builders Movement (YBM)
ABASA UJ
The ABASA UJ Student Chapter, designated as "ABASA UJ," is a body that promotes the interests of students aiming to become accountants, finance and economics professionals, and future business leaders at the University. Membership is open to all students and staff, with no subscription fee charged. The chapter's objectives include facilitating access to information and opportunities in the professions, developing leadership and professional skills among members, representing and addressing students' academic needs and issues, fostering networking between students and the corporate world, and raising awareness about these professions among high school and tertiary students. The Finance and Admin office maintains a register of members, ensuring effective communication.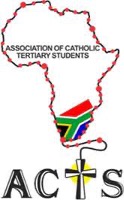 ACTS
The Association of Catholic Tertiary Students (ACTS), also known as NMCS-South Africa in relation to IMCS Pax Romana, is a Christ-centered organization aiming to create a strong Catholic community for students at tertiary institutions. ACTS seeks to deepen members' faith, align with gospel values, and foster social transformation while upholding non-sexism, non-racism, and democracy. The organization aims to develop effective leadership skills, engage in inter-religious dialogue, and collaborate with other groups on common issues. ACTS strives for an economically and socially liberating national education system while empowering the poor and oppressed through various programs. Cultural exchange and addressing academic and social needs of students are also key objectives.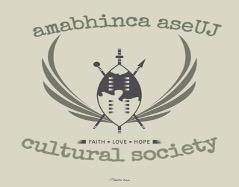 Amabhinca aseUJ
'Siyakholelwa ekutheni impilo iwuhambo lwemfundo' – a journey through life's educational path. We traverse this world to learn from each other, cherishing our heritage and values. Embracing self-awareness, faith, and cultural respect, we unite. Our purpose is clear: instill confidence, establish self-esteem, foster camaraderie, combat mental struggles, and honor our roots. Academic excellence flourishes through resilient minds and supportive spaces. We empower members to stand tall, embrace their identities, and excel. Let's dance forward, defeating challenges, together like a synchronized Sosayathi dance, merging ideas and aspirations.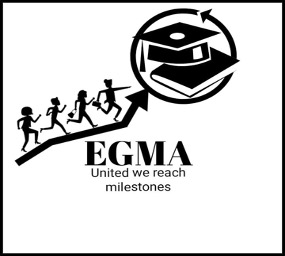 End-Goal Mobilization Academy
End-Goal Mobilization Academy, founded on November 23, 2021, is a beacon of hope for students from diverse backgrounds in South Africa. Our mission is to empower them to achieve their potential by bridging educational gaps and fostering unity. We guide students toward brighter futures through tutorials, mentorship, and outreach programs. Our goals include preparing pupils for higher education, closing the gap between secondary and tertiary studies, and aiding disadvantaged learners. By 2022, we aim to support 200 applicants and engage 100 students in tutoring and mentorship. With a vision for national recognition and impact, our constitution binds us to serve disadvantaged pupils and uphold the highest standards.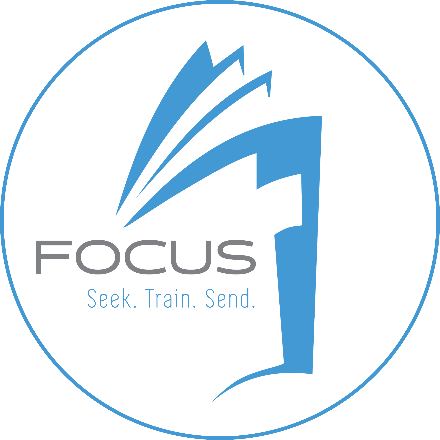 The Fellowship of Christian University Students (FOCUS)
The Fellowship of Christian University Students (FOCUS), also known as FOCUS-SA, is a structured community of university students with the aim of making and maturing followers of Jesus on campuses for the glory of God through the local church. FOCUS adheres to a strong doctrinal basis centered on the central truths of Christianity as revealed in Scripture. Their strategic priorities include proclaiming the gospel of Jesus Christ, pursuing godliness, emphasizing God's word, training followers in biblical teaching, and growing lifelong disciples committed to spreading Christ's message on campuses, workplaces, and society. FOCUS recognizes the unity of the Father, Son, and Holy Spirit, the sovereignty of God, and the redemptive work of Jesus Christ, awaiting His promised return.
The Jesus Kingdom Movement (JKM)
The Jesus Kingdom Movement (JKM) or JKM Movement, founded by Pastor Thabiso T Zwane and affiliated with Living Waters Disciples church, is dedicated to building youth character in a rapidly changing world. Operating on campuses, schools, and within communities, JKM celebrates Jesus holistically, proclaims Him without compromise, and empowers youth to be purpose-driven and different. Through various activities, including fellowship, celibacy teachings, mind-empowerment, word-based discussions, and outreach programs, JKM aims to equip young people to exalt Christ and take faith-filled risks in various spheres of life. Emphasizing spiritual growth, evangelism, justice, leadership, and community development, JKM values relationships, cultural relevance, and joyful ministry.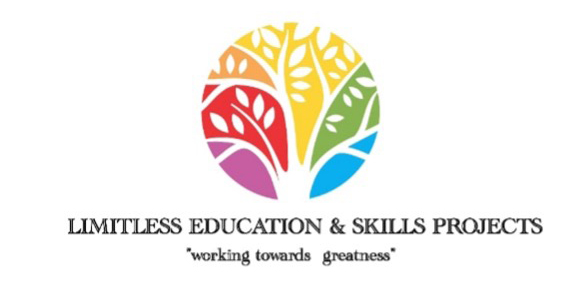 Limitless Education and Skills Project
Limitless Education and Skills Project strives to transform South Africa's education landscape by fostering networking, communication, and stakeholder collaboration. With a vision to create an equitable education system, LESP empowers high school students, bridging the gap between them and higher education opportunities. By offering guidance on applications, academic excellence, and professional growth, LESP serves as a vital link to success. Through forging connections, serving communities, generating innovative solutions, nurturing staff, and upholding integrity, LESP is committed to shaping a brighter educational future for all.
Methodist Students' Society
The Methodist Students' Society, known as MethSSoc, is a Christ-centered organization for Methodist students in higher learning institutions. Operating under the oversight of the Methodist Church of Southern Africa, MethSSoc aims to create a Christ-healed, transformed, and empowered student community. Their mission includes engaging in spiritual growth, evangelism, academic support, social justice issues, leadership development, community outreach, and economic empowerment. Their values focus on servant hood, love, commitment, and transparency. The society seeks to awaken and deepen the Christian life in young people, promote reconciliation, and render social services in the community. Their motto, "To bring about change, let's show ourselves," reflects their commitment to making a positive impact.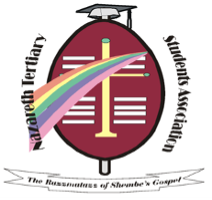 The Nazareth Tertiary Students' Association
The Nazareth Tertiary Students' Association (NaTeSA) is a non-profit, non-political organization affiliated with the Nazareth Baptist Church (NBC) in EBuhleni. Recognizing their responsibility to the Founder, Prophet Isaiah Shembe, and his Successors, as well as the Nazareth Baptist Church and the community, NaTeSA adopts this constitution as its supreme law. Operating primarily in tertiary educational institutions, the Association aims to promote the principles of its founders and contribute positively to society. Committed to abiding by the Non-Profit Organization Act and the Fundraising Act, NaTeSA upholds its mission to serve and support the interests of Nazareth Tertiary Students.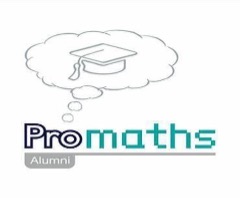 ProMaths Alumni Society
The ProMaths Alumni Society is a networking group with a focus on fostering personal and professional development for members transitioning from high school to university. Through the pillars of Connect, Motivate, Empower, and Support, the Society aims to create a strong support system for ProMaths alumni students and enable a conducive environment for learning. Members include students, staff, and honorary members who contribute to the Society's objectives. Honorary members are nominated for their significant contributions to the Society's mission and are elected for life, though they do not have voting rights or Committee membership. The Society strives to build a vibrant community that empowers members to excel academically and professionally.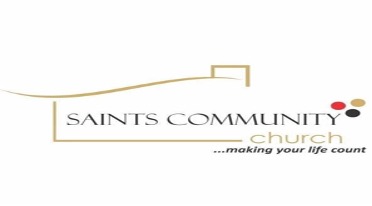 Saints' Community Church
The Saints' Community Church at the University of Johannesburg, Auckland Park Kingsway Campus, is a society rooted in strong beliefs and convictions. They hold to the Divine inspiration of the Bible as the infallible Word of God and the existence of the Divine Trinity. Their mission is to preach the gospel of Christ, increase biblical knowledge, and equip members spiritually. They seek to create a better community through prayers, motivate members to fulfill their destinies, and foster friendships among members and other societies on campus. By holding weekly meetings, including bible studies and prayer gatherings, they aim to break cultural barriers and unite in faith.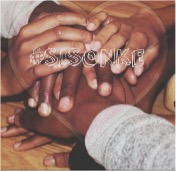 St. Engenas Zion Christian Church Gauteng Tertiary Institutions (GTI) Choir
The St. Engenas Zion Christian Church Gauteng Tertiary Institutions (GTI) Choir, driven by faith, strives to infuse the spirit of our religion into South African higher learning campuses within the South Region. Through the power of religious music, we aim to keep the flame of our beliefs alive, fostering a sacred presence within the academic realm.
Student Discipleship and Spiritual Ministries
The Student Discipleship and Spiritual Ministries (SDASM) operates under this umbrella constitution, allowing local structures to adapt it to their respective institutions while ensuring compliance with the core principles. Amendments and adoption of the constitution are conducted through duly called meetings as specified in the By-Laws. The mission of SDASM is to facilitate the proclamation of the everlasting gospel of Jesus Christ, particularly through the Three Angels Message of Revelation 14:6-12, to all students. The vision is to equip SDASM members and foster purpose-driven ministries that support the realization of the organization's mission.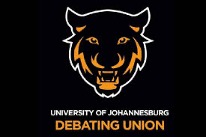 UJ Debating Union
The UJ Debating Union is an intellectual society at the University of Johannesburg, Auckland Park campus (UJ APK). Operating under the Department of Student Life and Governance, it is also associated with the Southern African National Universities Debating Championship (SANUDC). The society aims to promote constructive discussions and debates on economic, social, political, and environmental issues. It seeks to encourage conflict-resolution, understanding of diverse perspectives, and critical thinking among students. Additionally, the UJ Debating Society represents and elevates the university's name in debating tournaments across South Africa, Africa, and globally. Membership is open to all UJ APK students who support the society's objectives and pay the annual membership fee.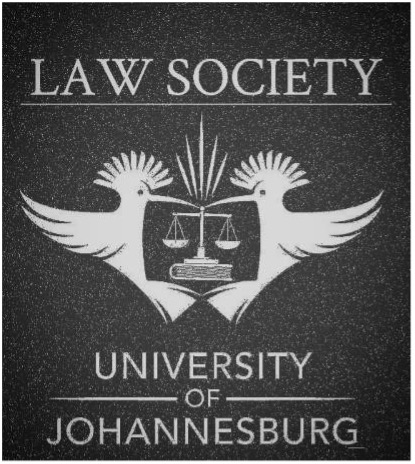 UJ Law Society
The UJ Law Society, established at the University of Johannesburg, unites diverse students to drive change, uphold justice, and combat inequalities. With roots in the Constitution of South Africa, the society embodies values including diversity, transformation, and equality. We strive to make the university a safe, inclusive space through representation, mentoring, and equal access. We ignite passion for justice, support missing middle students, and connect aspiring lawyers with professionals. Upholding justice, integrity, and responsiveness, we envision a legal profession that embraces flexibility and diversity, symbolized by our emblem's colours. This constitution guides our commitment to equality, fairness, and positive transformation.
United Africans Transformation Student League (UAT SL)
The United Africans Transformation Student League (UAT SL) is a dynamic student political movement driven by the goal of achieving true African Liberation through Radical Economic Transformation. Rooted in African values of humility, respect, and excellence, the UAT SL aims to re-energize students with African consciousness and celebrate their unspoken history and identity on the world stage. The movement advocates for the eradication of racism, poverty, corruption, and social ills while promoting unity, patriotism, and respect among students. UAT SL strives for a world-class African education centered on Pan Africanism and opposes tribalism, discrimination, and oppression in all its forms. The movement's vision includes equitable rights, women's inclusion, and the transformation of higher learning institutions.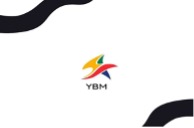 Young Builders Movement (YBM)
The Young Builders Movement (YBM) is a student body at the University, aiming to empower students in resolving social, economic, and structural issues. With a focus on citizen empowerment, the YBM seeks to involve students in decision-making processes regarding their environment's development and future. Additionally, the movement aims to enable students to contribute to policy development at various governmental levels. Providing a platform for student representation, the YBM fosters an electoral platform through which representatives can contest elections at national, provincial, and local levels. With a subscription fee of R10, the YBM seeks to create a proactive community of students advocating for positive change in society.