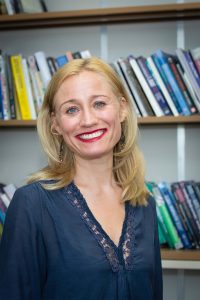 The University of Johannesburg (UJ) extends a warm welcome to you, as an international student, colleague and partner and invites you to become an active member of the UJ community even during these unusual times of lockdowns and extended periods of off campus engagements and remote working.
As far as possible we want to maintain business as usual during this difficult and unusual time for us all. It is important that our staff and international partners have access to the services and resources offered by the International Office during the lockdown period and beyond. Please also visit our COVID-19 website for additional resources and support.
The University of Johannesburg (UJ) is an Afropolitan international university with an identity of inclusion, a university that is transforming lives and diversifying professions. A proudly South African university, rooted in the vibrant and multicultural city of Johannesburg, reflecting the city's energy and embracing its diversity with equal passion.
At the University of Johannesburg "The Future. Reimagined" is not simply a catchy phrase. The institution is taking the lead in Africa in 4th Industrial Revolution thinking, reimagining the future in all disciplines.
You are joining a university that is young, vibrant, and was built on the footholds of possibility, tenacity, and a 'can-do' attitude, and that upholds excellence in all facets of its work and life. You will be fully supported in order that you can excel in all your academic pursuits. As an international student, you have the opportunity of a lifetime to attain a well-rounded education that goes beyond the academic. An international education imbues you with, amongst other things, attributes of adaptability, flexibility, and cultural fluency: the soft skills so sought after by employers world-wide. Your international education at UJ then, sets you on a path to be highly competitive as a graduate. It also prepares you for leadership, entrepreneurship, innovation, and creativity, all of which accord you the tools to lead; to be an employer, to be a change maker and to contribute positively to humanity at large.
Your presence at UJ is highly valued and you will undoubtedly contribute to cultural diversity as well as academic enrichment which are the hallmarks of our internationalisation programme. We trust that you will find your stay enjoyable, hospitable, friendly and an enriching academic and social experience. We encourage you to seek opportunities for personal, social and intercultural growth, so richly afforded by our campus life and the broader Johannesburg community and South African society.
The Division for Internationalisation is your home-away-from- home. It is your first port of call as you enter the university, and remains a resource for your support throughout your time at UJ. Make use of all the opportunities that UJ offers you. Seek assistance when you are in doubt. Most of all, claim your place of excellence and open your mind to the UJ notion of being a pioneer in your own right: The Future, Reimagined
Welcome!