UJ honours South African icons with the Ellen Kuzwayo Council Award and the Dignitas Award
Date: Nov 26, 2018 | News
---
The University of Johannesburg (UJ) honoured leading human rights activists from various fields for their outstanding contribution in the higher education sector. From an advocator of equality, gay and lesbian to anti-apartheid and artist activists as well as an author, UJ's Council on Friday, 23 November 23, 2018 bestowed the advocators with the Ellen Kuzwayo Award.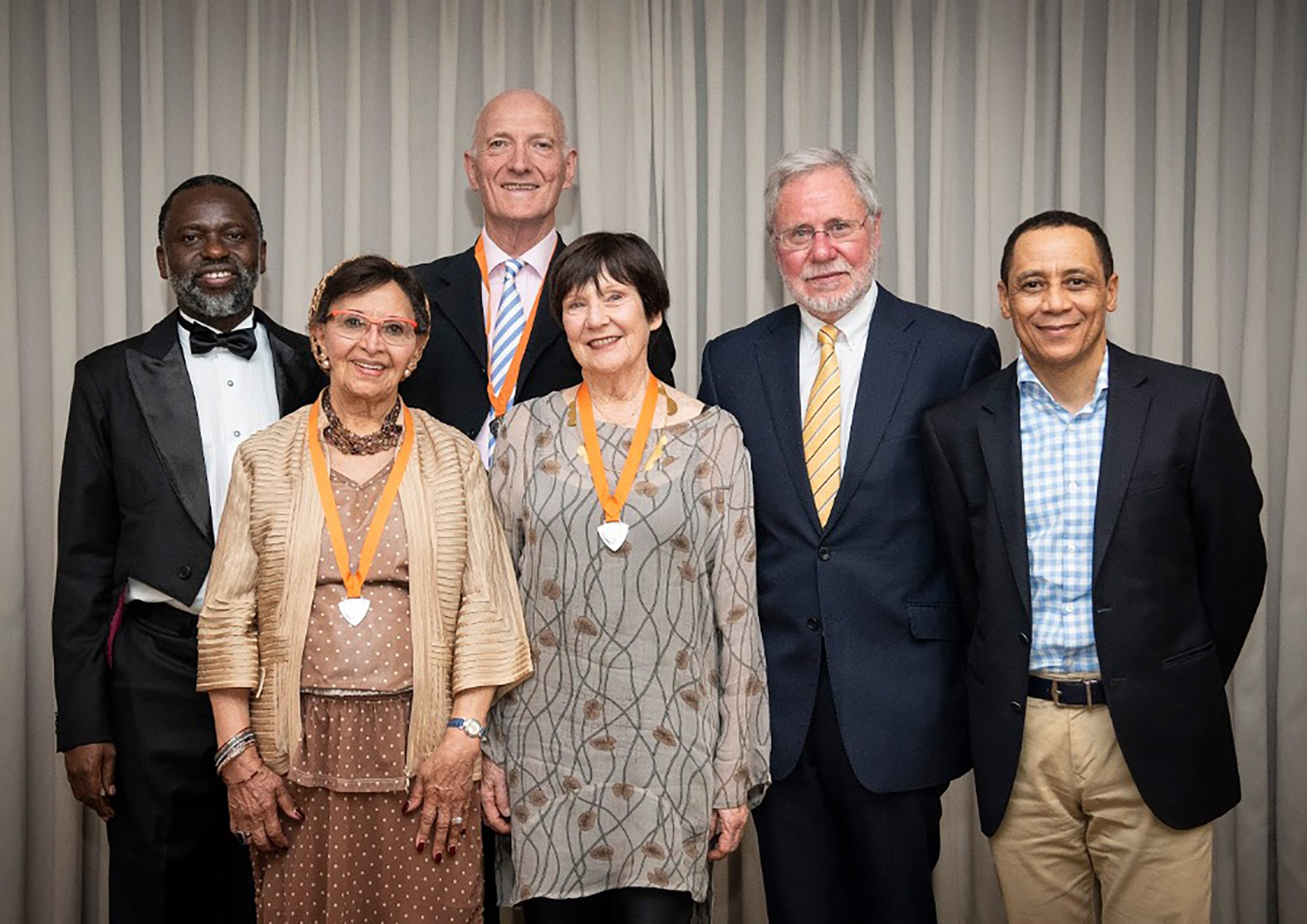 Professor Tshilidzi Marwala (Vice-Chancellor and Principal UJ), Ms Sophia Theresa Williams-De Bruy (Ellen Kuzwayo Council Award recipient); Honourable Justice Edwin Cameron (Ellen Kuzwayo Council Award recipient); Ms Sophia Theresa Williams-De Bruyn ( Ellen Kuzwayo Council Award recipient); Professor Chris Brink (Dignitas Award recipient) and Mr Mike Teke (Council Chairperson, UJ).
The Council of the University annually bestows the award to individuals who, in the estimation of the Council, demonstrates sustained and exceptional contributions beyond the confines of teaching and research. "These individuals, over an extended period of time, promoted the well-being of the higher education sector, as well as the well-being of society in a manner aligned to the University's vision, mission, core values and strategic goals and with whom the institution is proud to be associated," said Mr Mike Teke, the Chairperson of UJ Council.
The 2018 Ellen Kuzwayo Council Award recipients are:
The Ellen Kuzwayo Council Award is in the form of a specially minted medallion and an accompanying protocol.
The 2018 Dignitas Award recipient
Professor Chris Brink was honoured or his visionary leadership and commitment to teaching and research excellence.with the Dignitas Award. This award recognises the efforts of alumni who have made significant contributions to the University.