Rugby Club to ramp up community engagement efforts with four partners
On Friday, 20 January 2023, the Rugby Club of the University of Johannesburg (UJ) launched a community engagement partnership with the Dis-chem Foundation, Nativa, Humanitarian Empowerment Fund, and the Legends Barbershop to empower players and academic scholars. While the partners will provide financial assistance for academic purposes and conditioning products to the rugby players, the club will conduct coaching clinics and other community outreach programmes in surrounding communities.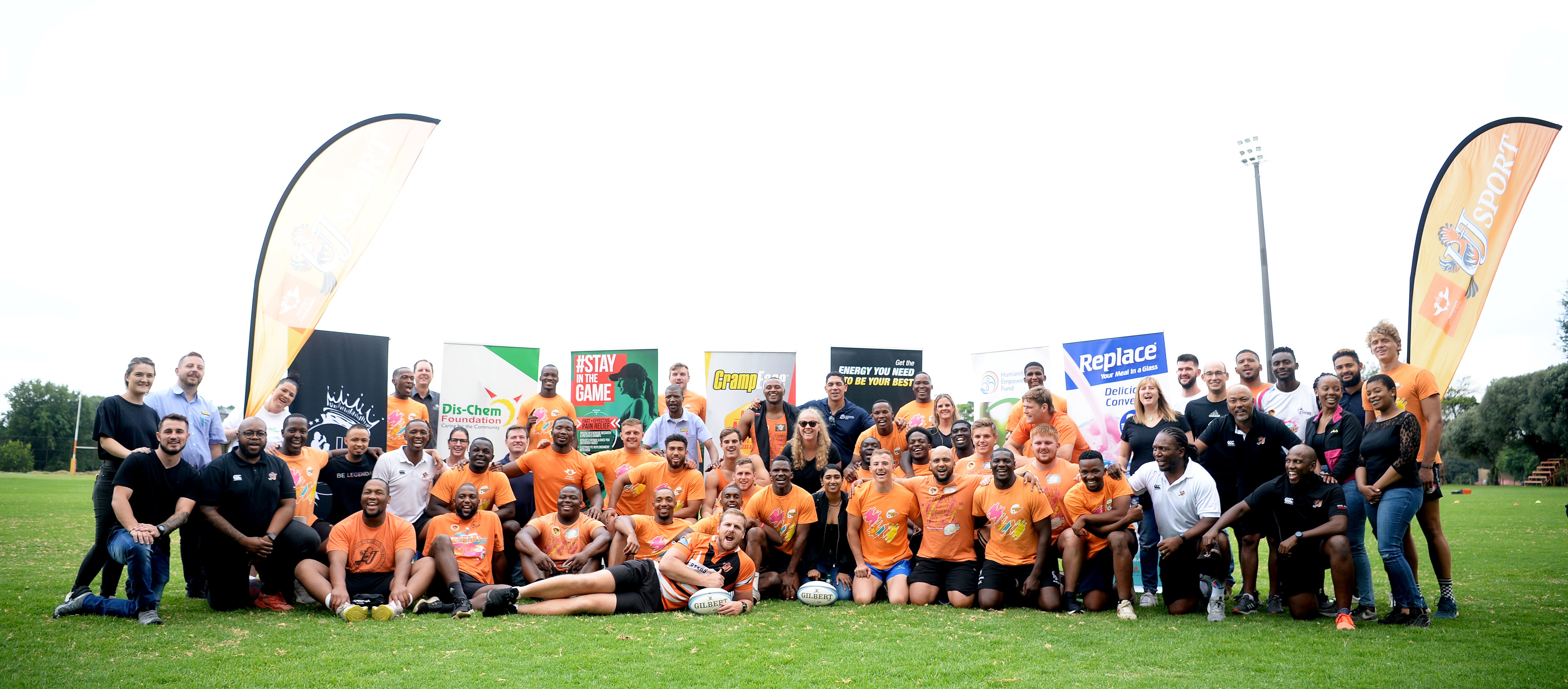 Present at the launch were learners from Newclare Primary School in Johannesburg, marketing representatives and staff from the Dis-Chem Foundation, founder of the Humanitarian Empowerment Fund Clete Stevis, Francois Beetge from Nativa, and Marvin Snell from the Legends Barbershop with his team of hairdressers.
Speaking on the importance of the partnership, Stevis said, "This is a holistic community engagement project especially for the boys who are funded by bursaries at UJ. The partners here will be supporting the players and scholars with the necessary products needed to make them excel in playing rugby. While it is important to play sport, it is also important to inspire the kids to teach people that it is very important to give back to our communities. We involve the young ones to teach them 'to fish instead of giving them fish'
"We are looking forward to a sustainable partnership with UJ and seeing these boys come back to the University and their communities to help those who are less privileged in the future," he said.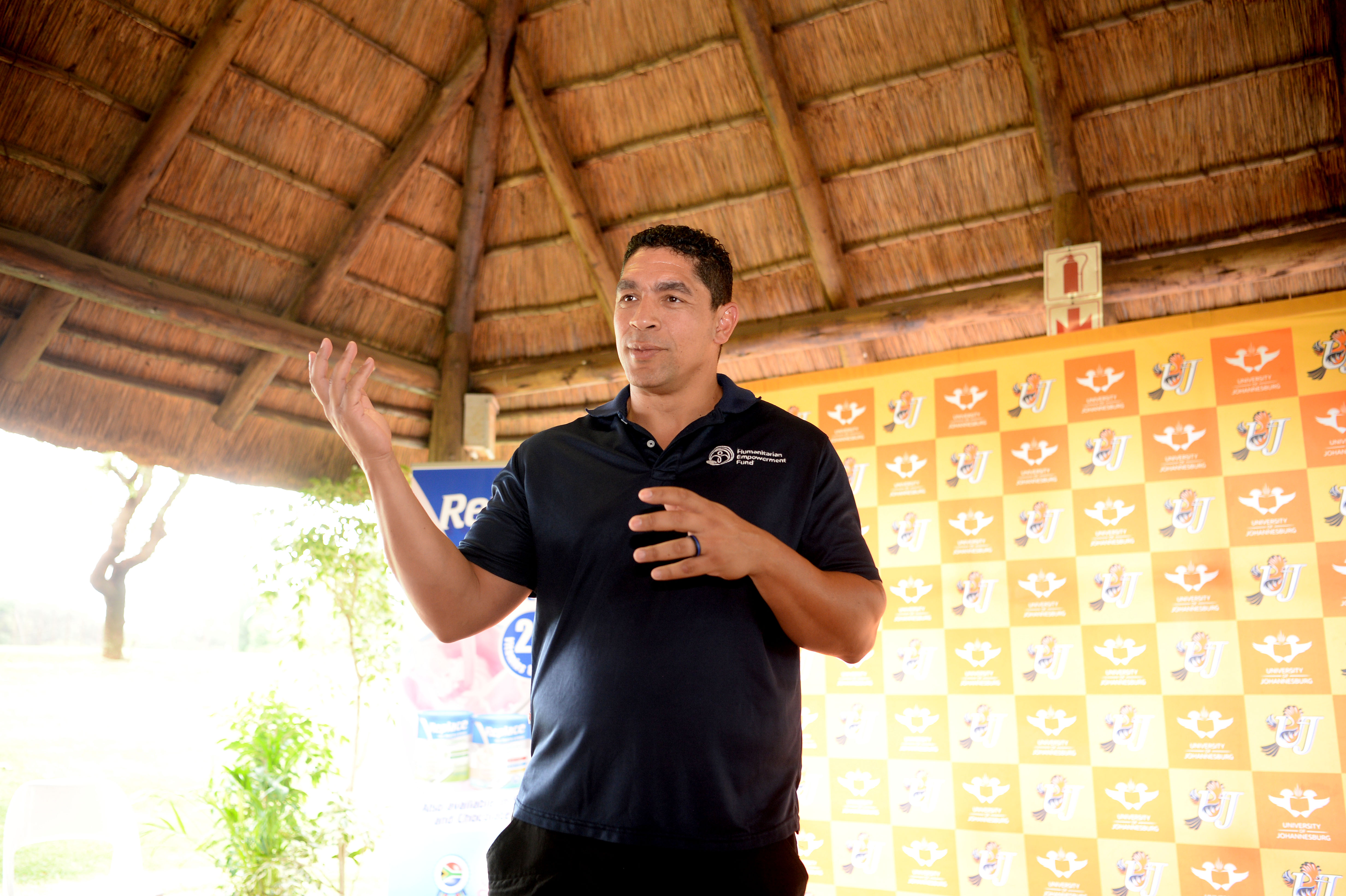 Susan Louw from Dis-Chem Marketing also added that, "It is an absolute privilege to be involved in people's lives and bring about positive change. It would not be possible to do these kind of initiatives without the support of the loyal customers who support the Foundation to serve communities."
Ernst van Rensburg, a medical staff at the Dis-Chem Foundation also said that the products that were handed to the UJ Rugby Club are important to help the players enjoy playing the sport. "Rugby is an endurance sport that requires players to take care of their physique and career seriously to ensure longevity despite injuries. They need continuous access to recovery products to replenish their strength in long tournaments and league matches," said van Rensburg.
Some of the packages handed over to the rugby club included products such as Deep Heat sprays, muscle strapping material, bandages, plasters, cooling gels, wound healing ointments by Dis-Chem. Nativa also added products such as turbovite, jointeze (for muscle recovery), crampease (for cramps), replace (meal replacement supplements), matla (instant porridge) and lifegain.
On the day, the Legends Barber hairdressers gave the UJ rugby players and staff fresh haircuts, a service that they will continue to provide to make the players look good and feel confident on and off the pitch. Speaking on their involvement in the partnership, representative Marvin Snell said, "When you feel good, you do good. We are giving this motivation to the UJ rugby team so that they can perform better in the upcoming competitions. This will be a long lasting relationship between the partners, the University and us."
From February 2023, the UJ rugby players will be heading to Soweto schools to cut grass and provide coaching clinics as well as other community outreach programmes to learners.
"Participating in long term projects such as this rugby academy speaks to our mission, that is, to provide trusted wellness solutions to improve the quality of life. We are involved with the UJ rugby club based on our relationship with the Dis-Chem Foundation. We trust our brands to support the rugby players in achieving the sports and academic goals," said Beetge.
Follow UJ Sport on Twitter, Facebook and Instagram for daily/weekly updates on sport and related sport-academic developments.