Movie Screening: Food Evolution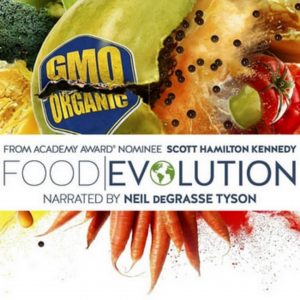 The Department of Biotechnology & Food Technology will be hosting the screening of Food Evolution, through the support of the South African Association of Food Science and Technology (SAAFoST) and Food Evolution (LLC).
DATE Friday, 31 August 2018
TIME 13:30 – 15:30
VENUE Chinua Achebe Auditorium , APK Library (Level 6)
RSVP https://goo.gl/forms/apkmvBixv1KVHRa52
Trailer https://www.foodevolutionmovie.com
This movie is set amidst the polarized debate and controversy surrounding genetically modified organisms (GMOs) and food. It is directed by Academy Award®-nominated director Scott Hamilton Kennedy and narrated by esteemed science communicator, Neil deGrasse Tyson, and made possible by the Institute of Food Technologists (IFT). While IFT funded the film, it represents the vision, full creative control and final cut that Kennedy and his partner Trace Sheehan maintained throughout the project.
"…the film explores all the ways science has been used and abused in public discourse surrounding the genetic engineering of food. In a world of misinformation and disinformation, nothing can be more timely." – Neil deGrasse Tyson
Discliamer: All events taking place in this venue may be photographed and video recorded for marketing, social media and media purposes. By attending this event, you grant the University of Johannesburg permission to use and publish any recorded material.