Five UJ student-athletes, two staff members to compete in 2022 CUCSA Games in Malawi
A balanced mix of five University of Johannesburg (UJ) student-athletes in netball, football, chess basketball and athletics have made it into the squads which will compete in the 2022 Confederation of University and College Sports Association (CUCSA) games in Lilongwe, Malawi. The competition is scheduled to take place from 29 August to 3 September 2022.
Netballers Nomfundo Mngomezulu, Tarle Mathe, Owethu Ngubane Road Transport Management (diploma) students and are still fresh from winning the senior A division of the 2022 Spar National Netball Championships.
Two UJ staff members, Nomsa Zungu (netball club coach) and Patience Ntshingila (athletics/long jump coach), will accompany the students. The other students who will be competing in the CUCSA Games include athlete Syabonga Mokhothu, a BCom Business Management student and chess player, Lwandile Guliwe who is a BSc Podiatry student.
"It means a lot for me to be selected for the CUCSA Games. I really appreciate the opportunity. It was not easy, but I am grateful for the opportunity," said Mngomezulu.
The CUCSA games take place biennially and include sporting codes such as table tennis, tennis, chess, athletics, basketball, football, netball, karate and volleyball comprising students-athletes from countries such as Namibia, Zimbabwe, Zambia, South Africa, Mozambique, Malawi, Lesotho, Botswana, Angola and eSwatini.
"I feel honoured to represent the country as this will earn me national colours. Being part of a team with players from different institutions means forming new relationships with the chess community. This will also be my first time leaving the country or being on a plane so I'm quite excited," said Guliwe who joined UJ Chess in her first-year.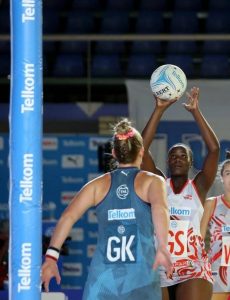 Nomfundo Mngomezulu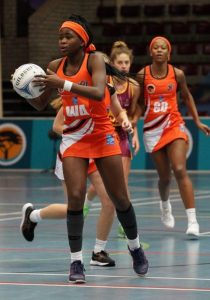 Tarle Mathe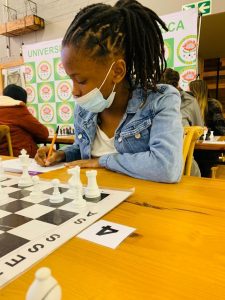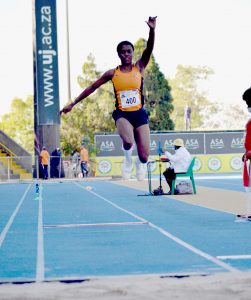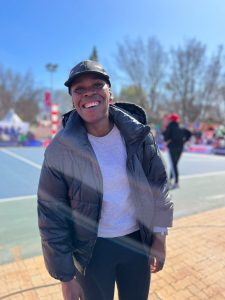 Nomsa Zungu