Efficiency Analysis: Which Method Is Best?
In the business of measuring the efficiency of water utilities – vital work, in water-scarce countries such as South Africa – the DEA, SFA and StoNED methods all have their proponents. But is any one of them significantly more accurate than the other two?
On 24 June 2020, at the European Association of Environmental and Resource Economists (EAERE) conference (held virtually, this year), Dr Genius Murwirapachena presented a paper titled 'Benchmarking South African water utilities: A comparison of estimates from three methods'.
For efficiency analysis to be useful to policymakers, the various approaches used should produce estimates that are consistent in identifying the best and worst firms, as well as overall rankings of firms in terms of their efficiency levels. This paper investigated the consistency of efficiency scores obtained from the data envelopment analysis (DEA), stochastic frontier analysis (SFA), and stochastic non-parametric envelopment of data (StoNED) methods.
Dr Murwirapachena, a research associate of the Public and Environmental Economics Research Centre (PEERC) at the University of Johannesburg, co-authored the paper with two of his PEERC colleagues, Dr Johane Dikgang (director of PEERC) and Mr Jugal Mahabir, as well as Dr Richard Mulwa of the University of Nairobi.
Likelihood and pseudo-likelihood
"We estimated cost efficiency based on cross-sectional data from 102 South African water utilities in the period 2013/14," says Dr Murwirapachena, who has massive experience and expertise in the areas of environmental economics, public sector economics, discrete choice experiments, and efficiency analysis. "Initially, the results suggested that the StoNED method (based on the methods of moments estimator) outperforms SFA and DEA. However, taking the pseudo-likelihood estimator into account, the adjusted results suggest moderate consistency across the three methods."
Dr Murwirapachena received his PhD in Economics from Nelson Mandela University in Port Elizabeth, and currently teaches Economics at the Durban University of Technology.
The full paper presented at EAERE 2020 is available for download here
South Africa's new budget cushions the coronavirus blow – but only briefly
June 26, 2020 9.24am SAST
Read full article by Sean Muller here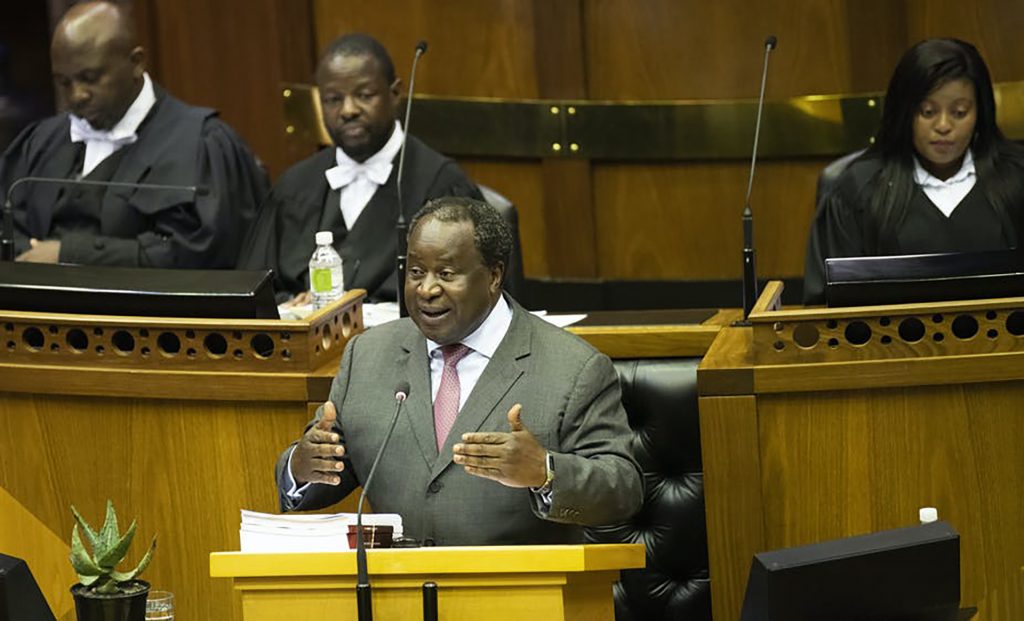 The adjustment budget tabled by South Africa's finance minister, Tito Mboweni, this week is less an adjustment than a new budget.
That was necessitated by three things: a collapse in economic activity, a large decline in tax revenue collection, and the need to increase the money allocated to departments and programmes linked to the government's COVID-19 response.