Bongiwe Msomi, Caitlin Rooskrantz shine at 2022 Momentum gsport Awards
Following their impressive performances and accolades in the 2022 sporting season, the University of Johannesburg's (UJ) netball star Bongiwe Msomi and gymnast Caitlin Rooskrantz walked away winners at this year's Momentum gsport Awards held at the Wanderers Club on Wednesday evening, 14 September 2022.
The senior national netball team captain, Msomi, won the Telkom Woman of the Year Award. She was nominated in this category with Andile Dlamini and Ingrid Avid. UJ student and Commonwealth Games bronze medalist, Rooskrantz, was awarded one of the five Ministerial Awards for her achievements this year. She won a gold medal at the 2022 FIG Artistic Gymnastic World Cup in Egypt earlier this year.
In 2021, the Spar Proteas Captain and the Roc Nations Sports athlete was one of the recipients of the gsport Newsmakers of 2021 held on 1 December 2021 by gsport. Msomi joined UJ netball in 2019. She is the founder of the Bongi Msomi Legacy Project which provides funding, kits and traveling expenses amongst other things to young netball players in impoverished communities.
"This award means a lot to me. Being nominated and actually winning one of the five ministerial awards is a blessing. It is really powerful to be recognised on platforms that put women in the forefront. The nice part about it is that my goals always lie in the sport and that is where I place my focus. Anything that comes from it is a bonus," explained Rooskrantz.
Rooskrantz is a first-year UJ Bcom Marketing Management student. She started participating in international gymnastics competitions at the age of 11. Her first international trip was when she travelled to Perth, Australia, where she trained with an local Club. She boasts a colourful resume having participated in competitions such as the 2020 Tokyo Olympic Games, the 2018 and 2019 World Championships, African Championships in 2014, 2016, 2018 and 2021 and World Cups in Slovenia, Baku, and Hungary.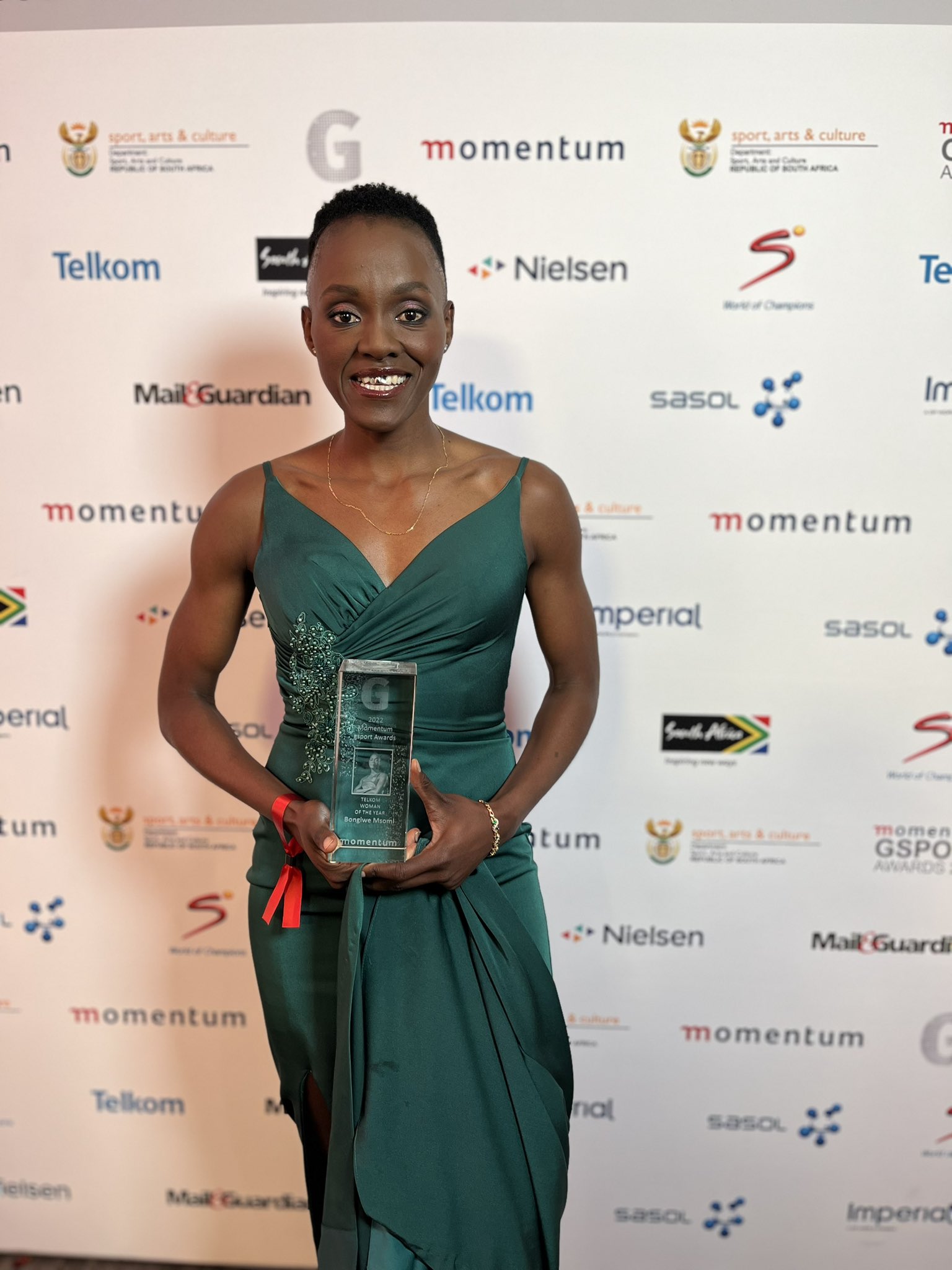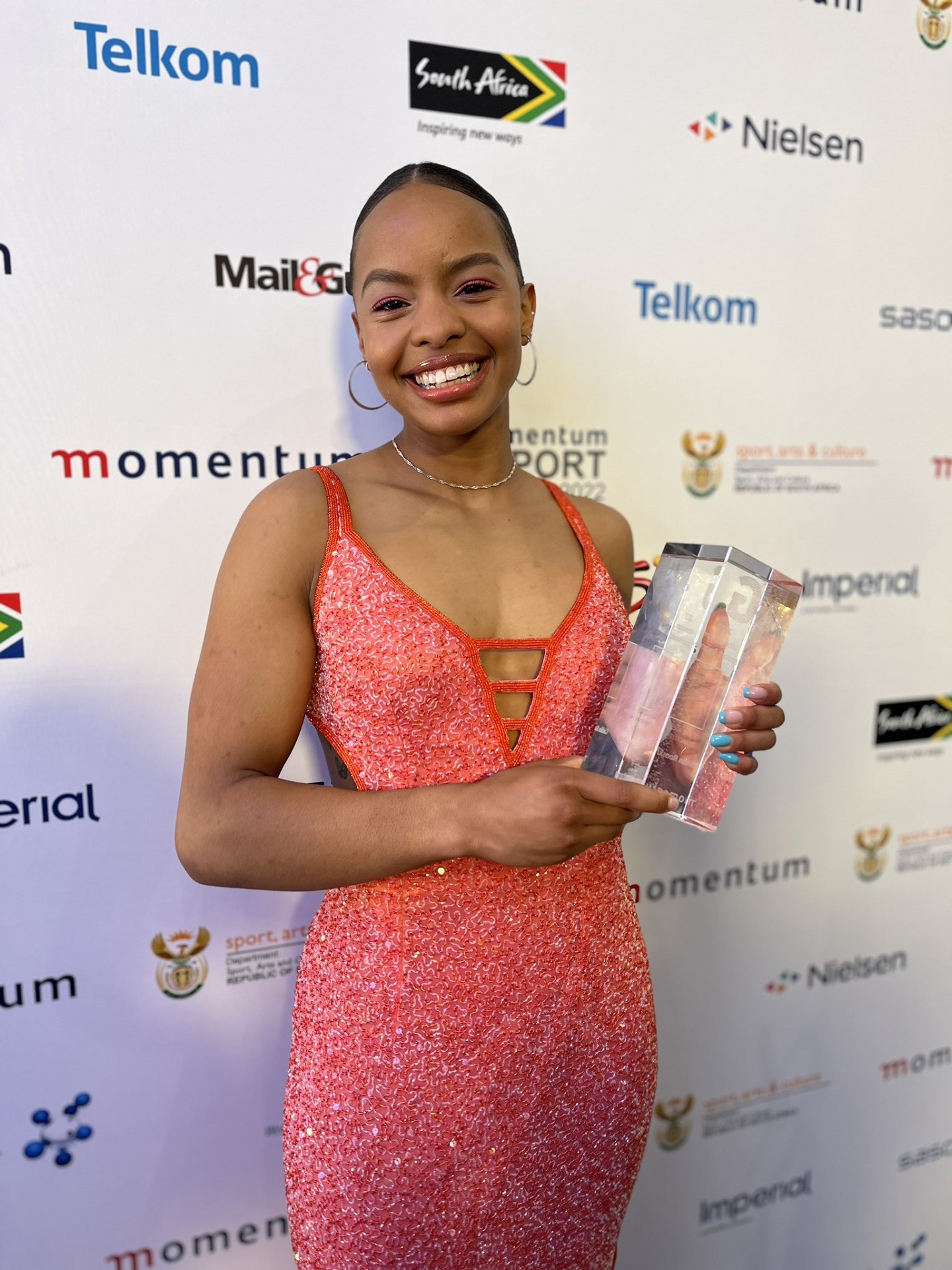 Caitlin Rooskrantz was awarded one of the five Ministerial Awards at the 2022 Momentum gsport Awards held at the Wanderers Club on Wednesday evening, 14 September 2022. She is a UJ student and an international gymnast. Photo: gsport