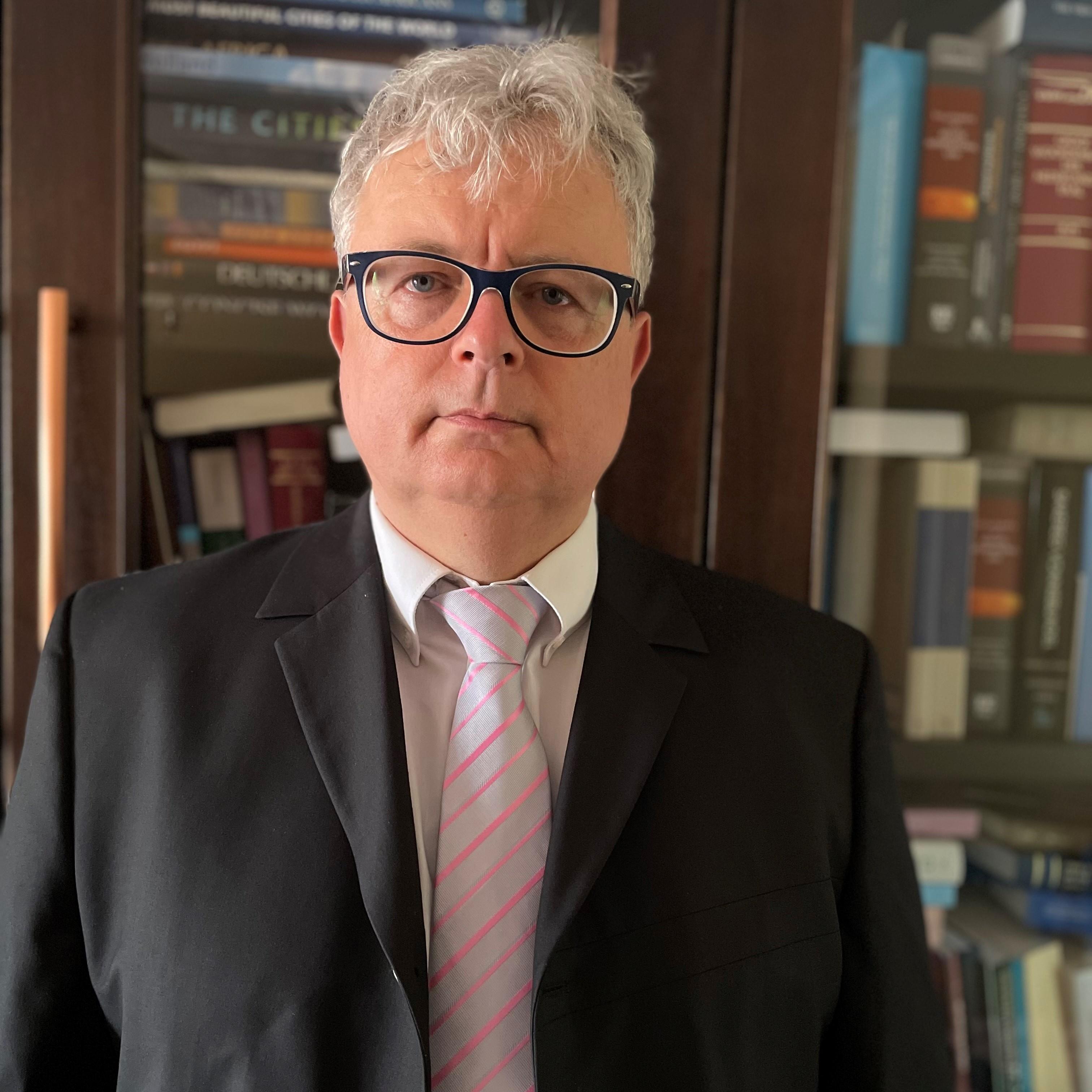 Prof Jan L Neels is distinguished Professor of Private International Law, specialising in Commercial Private International Law, director of the Research Centre for Private International Law in Emerging Countries and course-coordinator of the flagship LLM programme in International Commercial Law at the University of Johannesburg. He studied at the Rand Afrikaans University (BCom, LLB and LLM degrees cum laude) and was awarded the doctoral degree from the University of Leiden (the doctrine of the abuse of rights). He has more than 70 articles and chapters in his name, published in Germany, Italy, the Netherlands, Paraguay, South Africa, Switzerland, Turkey and the United Kingdom. He was cited more than ten times by the High Courts in South Africa, including five citations by the Supreme Court of Appeal.
Prof Neels delivered papers at the Hague Academy of International Law, the Max Planck Institute for Foreign and International Private Law and the Department of International Relations and Cooperation. He also read papers at various foreign universities, including the universities of Amsterdam, Antwerp, British Columbia (Centre for Asian Legal Studies), Cambridge, Coimbra, Innsbruck, Leiden, Lucerne, Namibia, Saarland, Tilburg and Zaragoza, as well as universities in France (Aix-en-Provence), India (South Asian University in Delhi) and Turkey (Özyeğin and Yeditepe, both in Istanbul).
Prof Neels submitted reports to DIRCO, the European Commission (revision of the Rome Convention of the Law Applicable to Contractual Obligations), the Hague Conference on Private International Law (revision of the preliminary draft Uniform Law on the Law of Obligations, Organization for the Harmonization of Business Law in Emerging Countries), the Inter-American Juridical Committee of the Organization of American States (revision of the Mexico City Convention), the International Academy of Comparative Law, the International Association of Procedural Law and the South African Law Reform Commission.
Prof Neels was a member of the Working Group and Special Commission (including its Drafting Committee) formulating the Hague Principles on Choice of Law in International Commercial Contracts (2015) under the auspices of the Hague Conference on Private International Law. Prof Neels was a member of the Governing Council of UNIDROIT for the period 2014–2018. He is currently an honorary member of this body, as well as a member of the Academy of Science of South Africa. He was one of the general editors of Girsberger, Kadner Graziano and Neels Choice of Law in International Commercial Contracts. Global Perspectives on the Hague Principles (OUP, 2021).
Prof Neels recently published a first draft of the African Principles on the Law Applicable to International Commercial Contracts.
Qualifications
BCom LLB LLM (RAU) Dr Jur (Leiden)
​
Director
Research Centre for Private International Law in Emerging Countries