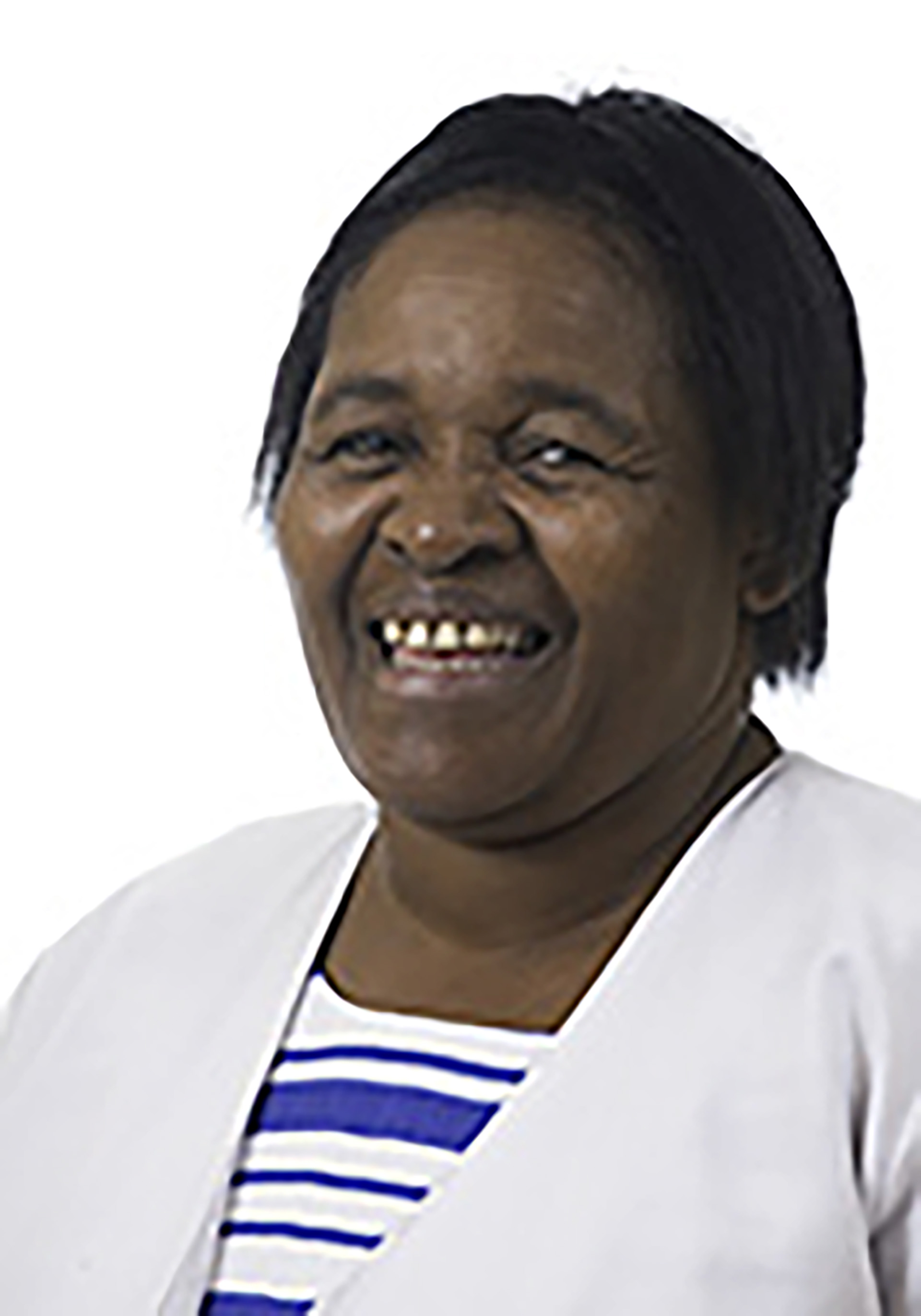 ​Nomusa Lizzie Sibiya is an isiZulu language specialist. She started working at the University of Johannesburg on 1 February 2011. She does the general translation tasks requested within the University from English into isiZulu. She edits all University documents written in isiZulu on request. She provides interpreting services in isiZulu during the MEC campus visits, on all campuses as part of Language Policy implementation to facilitate participatory and productive engagement. She also provides isiZulu language advice to the entire University community and updates the isiZulu style guide. She also develops field-specific glossaries and terminology guides for identified faculties and government departments.
Before working at UJ, she was a commissioning editor at Best Books where she was an author and a translator of Foundation Phase and FET books. She translated several books in Foundation Phase from English into isiZulu. She was co-author of the FET books, Siyaphambili Ngolimi Lwethu (Grades 10-12).
She worked as an editor of matric papers in the Department of Education (Gauteng province and nationally). She edited and proofread assessment and examination material of all Nguni languages, namely isiZulu, isiXhosa, Siswati and isiNdebele. She finalised examination papers to the highest possible standard by improving consistency and formal correctness of text and layout.
She taught isiZulu at Tokelo and Isizwe-Stjhaba Secondary Schools for Grades 8-12.
She was part of the provincial and national team to translate NCS and CAPS material from English into isiZulu and she developed training material for districts and schools. She was a National Senior Certificate Examiner (DoE), setting examination exemplars, and pilot and final papers for Grade 12 (isiZulu). She was a National Senior Certificate Internal Moderator (GDE), moderating isiZulu literature papers and writing reports for the external moderator (Umalusi). She was chief examiner of isiZulu SAL (P1 and P2) for the DBE (2010-2012).
She was a chief compiler of the English-isiZulu School Dictionary (Oxford University Press).
She collaborated with language specialists from other institutions to develop African languages (isiZulu). She has worked with Statistics: SA, and the Department of Arts and Culture and was involved in the Marine Terminology Development Project with the South African Weather Services (February 2012 to July 2014).
She has a BA degree (Unisa), BA (Hons) in African Languages (University of Pretoria), and a Postgraduate Higher Diploma in Education (Vista University).