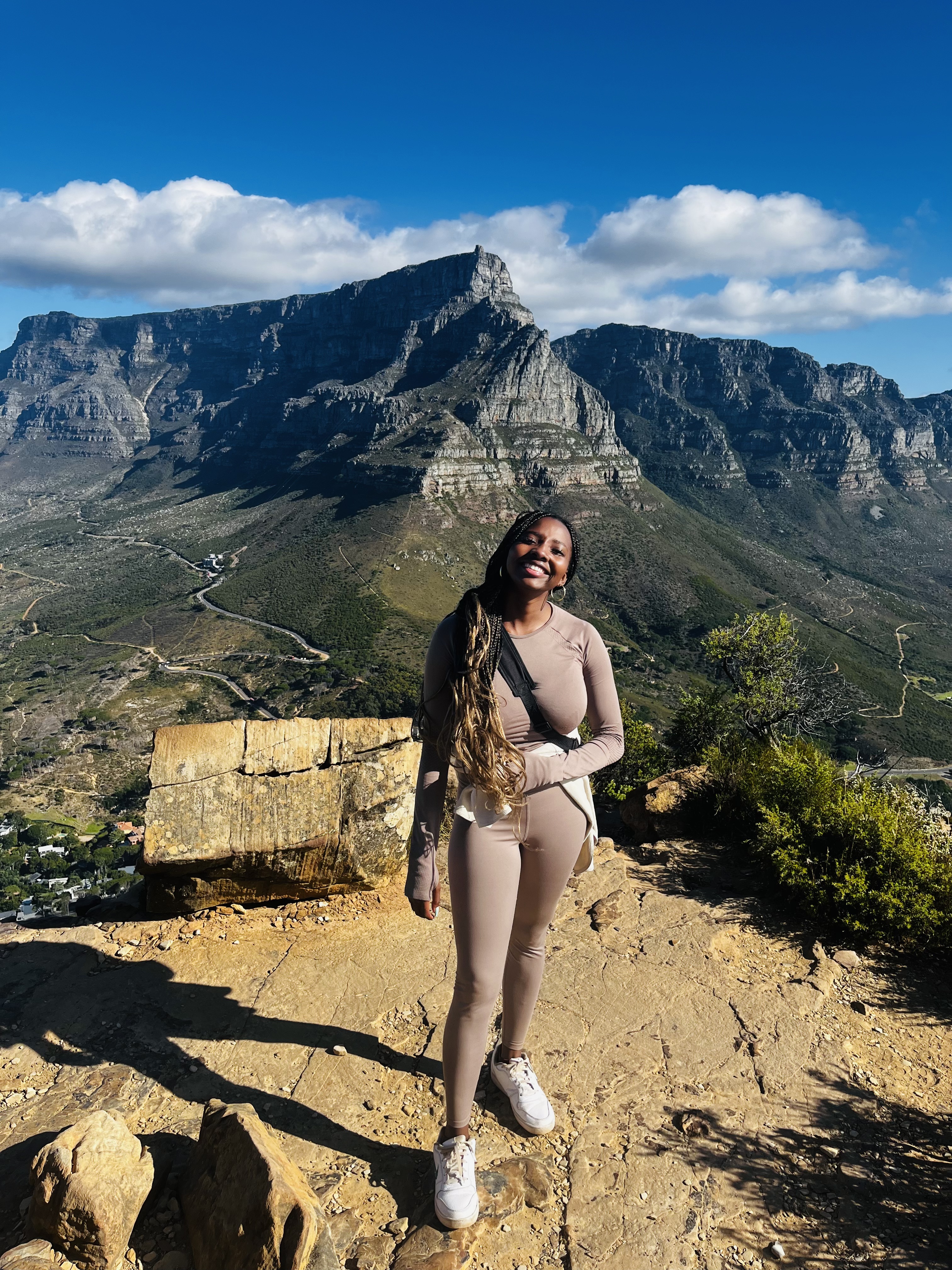 Maropeng completed both Bachelors and Honours degrees at the University of Johannesburg and is currently undertaking a Masters degree. She has experience in being a practical demonstrator in the second-year Sedimentology course. She also has experience working as a lab apprentice in the heavy liquid separation lab and LA-ICP-MS lab, located in Spectrum Analytical Facility, UJ.
Project title:
Petrography and geochemistry of the intrusive units of the Leinster Deposit, Northern Cape
Supervisors:
Dr Clarisa Vorster, Dr T Owen-Smith, Prof AJB Smith
Project outline:
To characterize the intrusive units of the Leinster Deposit according to their petrography and geochemistry.
To identify minerals suitable for geochronology and attempt to determine the age of the intrusive units. 
Research interests:
Igneous petrology, geochemistry and geochronology
Find Maropeng on LinkedIn