Community Engagement
Home » Faculties of Science »
Community Engagement (CE) is one of the core functions of the Faculty of Science. Through various science-related CE initiatives, the Faculty strives to create and consolidate a culture of science, to address specific community needs. To achieve this ethos, the Faculty encourages all staff to get involved in CE initiatives, create awareness about science, and share knowledge to uplift the community.
The CE initiatives in the Faculty of Science take many forms including registered projects led by staff members across different academic departments, annual outreach activities as part of Mandela Day, the presentation of public lectures and science-related experiments to school learners through the Scientiae@UJ programme, winter school activities as well as teaching and tutoring as part of the Soweto Science Centre.
Join our scientists as they move out of their comfort zones to help raise R60,000 for schools in need of science laboratory equipment and supplies, Child Academy Programmes (CAP) Combined School in Tembisa and Hoërskool Vrede in Vrede.
To help these deserving schools, our talented scientists have come together to record a performance video that combines music, poetry and dance. The video will be launched in a few weeks. In the meantime, please watch our teaser video and consider donating to the Science x Art Fundraising Campaign.
Donate Now
Performers in Video: Prof Emanuela Carleschi (UJ Physicist & Ballerina) and Dr Gerrit Koorsen (UJ Biochemist & Cellist)
​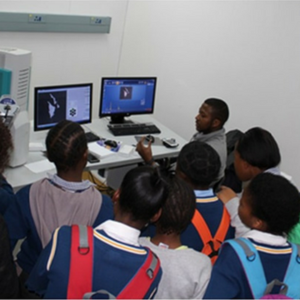 Registered Community Engagement Projects
Currently, the Faculty of Science has a number of registered CE projects, including community-based research and various outreach activities.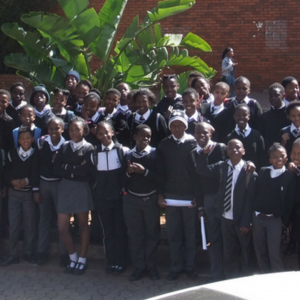 Mandela Day
The Faculty actively participates in Mandela Day initiatives by engaging with communities through science-related activities. These include Faculty-based projects as well as outreach activities by individual departments.
Read more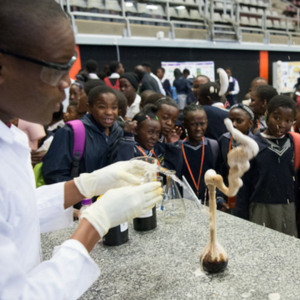 Soweto Science Centre (SSC)
The vision of the SSC is that of a South Africa that creates and consolidates a culture of science in its communities, which allows it to utilise technology as an engine of industrial and social transformation.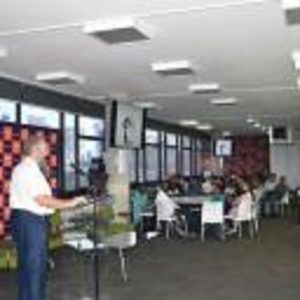 Public Lectures
The Faculty hosts a number of public lectures on a regular basis. These lectures provide a dynamic and diverse platform for our academics to share new knowledge with the general public and students.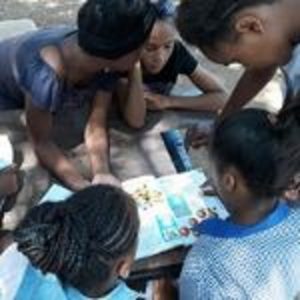 Reading Programme
The purpose of the Science Reading Programme at Eldorado Park Primary School is to encourage science-related reading and learning.
Read more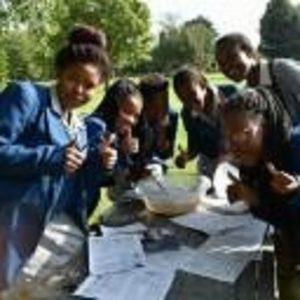 Scientiae@UJ
This proud initiative of the Faculty is aimed at creating an awareness of the possibilities and the importance of science. Grade 9 to 12 learners from different schools are invited to visit the Faculty and participate in interesting scientific activities.
Read more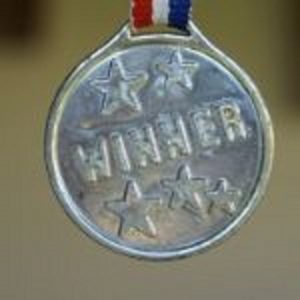 Community Engagement Excellence Award
In recognition of the contributions of staff members towards CE, the Faculty presents an annual award for achievement of excellence in CE.
Click below to see our past winners.
Read more
For enquiries about CE in the Faculty of Science, please contact Dr Tebogo Makhubela on tvmakhubela@uj.ac.za.
Updated: 2 September 2022