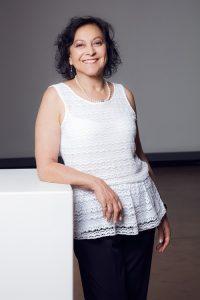 Professor Leila Patel is the South African Research Chair in Welfare and Social Development and was the Founding Director of the Centre for Social Development in Africa (CSDA) at the University of Johannesburg.
She has published widely on issues of social development in South Africa and internationally. She is a B2 rated researcher of international standing in her field.
Her research interests include social welfare policy, social protection, socio-economic rights and democracy, gender, care, the social services and children and youth. Her work experience spans academia, government, non-profit organisations and private sector social involvement initiatives. She was the former Director General of Social Welfare in South Africa's Mandela government and played a leading role in the development of South Africa's welfare policy after apartheid.
Her recent books are Development, Social Policy and Community Action: Lessons from below edited with Marianne Ulriksen, HSRC Press, 2017; Social Welfare and Social Development, Oxford University Press, 2015 and Social Protection in Southern Africa, Routledge, 2014 (edited with James Midgley and Marianne Ulriksen).
She received the Distinguished Woman Scientist Award in the Humanities and the Social Sciences in 2014 and the Distinguished Alumni Award, University of the Western Cape in 2015. She is also the recipient of an Achievement Award in Social Development from the International Consortium for Social Development in 2019; the Katherine Kendall Award for advancing social work education internationally from the International Association of Schools of Social Work (2020) and the Science for Society Award from the Academy of Science of South Africa (2020).