Message from the Dean
Home » Faculties of Education » Research » About Us »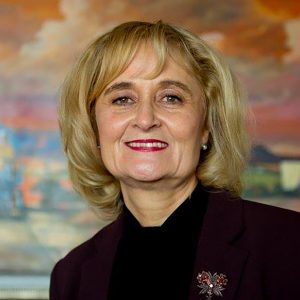 Welcome to the UJ Faculty of Education!
In 2016 the Faculty of Education was reviewed by a panel of internationally acclaimed academics as part of a process of faculty reviews undertaken by the University. The purpose of the review was to seek considered reflections from the panel on the extent of the faculty's success in achieving global excellence.
The Faculty review was an important milestone and an excerpt from the conclusion of the review report aptly summarises the progress that the Faculty has been making: "The overall impression of the panel was that the Faculty of Education is making excellent progress towards meeting its goal of global excellence while it continues to serve its students well and contributes to the quality of educational research, teacher preparation, and school-based practices in South Africa."
The foci of the Faculty's activities on the Soweto Campus is in three areas, namely Educational Psychology, Education Leadership and Management and Childhood Education. The campus is also the home of two National Research Foundation Research Chairs, namely a chair in Education and Care in Childhood, and a chair in Integrated Studies of Learning Language, Mathematics and Science in the Primary School.
The Faculty is a leader in the country in childhood education, in terms of the large scale research that is conducted and its teacher education. The Funda UJabule School situated on the Soweto campus – a "teaching school" enables practice-based and research oriented teacher education. This is unique in the country. Childhood Education is also one of the flagship programme areas at UJ.
The postgraduate programmes in educational psychology and education leadership and management offered at the Soweto Campus are in high demand and attracts high numbers of postgraduate students.
The Ali Mazrui Centre for Higher Education Studies and two academic departments are situated on the Auckland Park Kingsway Campus, namely Education and Curriculum Studies and Science and Technology Education. Though the Departments of Educational Psychology and Education Leadership and Management are officially situated on the SWC, these departments also have staff members on the APK campus. The focus of the programmes at the APK campus is mainly secondary school teacher education. Science education is one of the strongest programmes at this site. Higher education as field of study is also gaining prominence with foci on the scholarship of teaching and learning and higher education policy and leadership. The CERT, with its imperative of making a positive contribution to knowledge creation for social transformation is located on the APB campus.
As you browse our site, you will find that various programmes of activities in the Faculty bear testimony to it living up to its quest of "dynamic knowledge-making for 21st century education" in South Africa and beyond.