Centre for Education Rights and Transformation
Home » Faculties of Education » Centres »
The Centre for Education Rights and Transformation (UJ) and the Chair in Community, Adult and Workers' Education congratulates Dr Mondli Hlatshwayo for the Review of African Political Economy's Ruth First award for his article on the struggles of precarious workers in South Africa and specifically the organisational responses of community health workers. The article can be accessed for free from our website.
NEWS: Education has a broader purpose, says UJ's Prof Salim Vally
Here's a formal statement from the Review of African Political Economy:
The Editorial Working Group of Review of African Political Economy is pleased to announce the 2018 winner of the Ruth First prize. The prize is awarded for the best article published by an African author in the journal in a publication year.
This year, the prize was awarded to Mondli Hlatshwayo for his article 'The new struggles of precarious workers in South Africa: nascent organisational responses of community health workers.' It was published in ROAPE Volume 45, Issue 157 in Autumn 2018.
The article shines the spotlight on community health workers (CHWs), who remain a blind spot in the literature on South African labour studies. Abandoned by mainstream unions and often ignored by labour scholars, the article reveals that CHWs are crafting their own nascent organisational responses as women and as precarious workers.
Hlatshwayo highlights the 'paradox of victory' for the African National Congress (ANC), by which trade unions and workers achieved a formal dismantling of apartheid laws and gained organisational rights for labour, but economic liberalisation led to massive retrenchments, the rise of labour flexibility and the pauperisation of workers. This demands more focus on workers' struggles outside the formal union structures. In Hlatshwayo's case-study of health workers, it is a struggle for recognition as employees of the state who receive a living wage, rather than the 'volunteer' with a stipend and no employment benefits. They have constructed alliances that include left wing, labour-supporting non-governmental organisations and health organisations. Beyond this, the Gauteng Health Workers' Forum is influenced by the Cuban health care system and debates the reconceptualisation of their role as agents for social change, no longer alienated from control of their work and with the interests of the poor and marginalised at the centre of their practice.
The ROAPE Prize Committee commented on Hlatshwayo's article: 'it was a strong piece of research exploring precarious work and alternative forms of organising, outside the straitjacket of established unions. The struggles of CHWs represent new worker-led initiatives in South Africa. This is bread and butter analysis for ROAPE. Particularly pleasing is that the women themselves are at the centre of the article.' Furthermore, 'in terms of Ruth First's legacy, the paper was the most relevant and crucially engages actively with the flesh-and-blood subjects of its theoretical arguments and assumptions about labour struggles, something unfortunately all too rare in academic literature.'
Another member of the committee said it 'addresses an understudied area in labour struggles, through examining the labour struggles of precarious community health workers. It also explores the human consequences of many key themes of neoliberal state policy by showing the effects of precarious labour, the rise of 'volunteerism', cuts in health spending and the outsourcing of public services in South Africa. I really liked the way that it engaged with the health workers themselves, allowing them to make key empirical and theoretical points. Also, this paper is definitely the most in line with Ruth First's work, looking at labour struggles, the exploitation of workers, and issues of gender and class.'
Mondli Hlatshwayo is a Senior Researcher in the Centre for Education Rights and Transformation at the University of Johannesburg. Previously he worked for Khanya College, a Johannesburg-based NGO, as a researcher. His areas of research include precarious work, female migrants, migrant workers, workers' education, trade unions and social movements. Hlatshwayo has published a number of peer-reviewed journal articles and book chapters on these topics. He is co-editor (with Aziz Choudry) of the Pluto Press book, Just Work? Migrant Workers' Struggle Today. His Doctoral thesis, which he completed in 2012, was on trade union responses to technological changes.
The article can be read for free until July 2020 and can be accessed here.
Event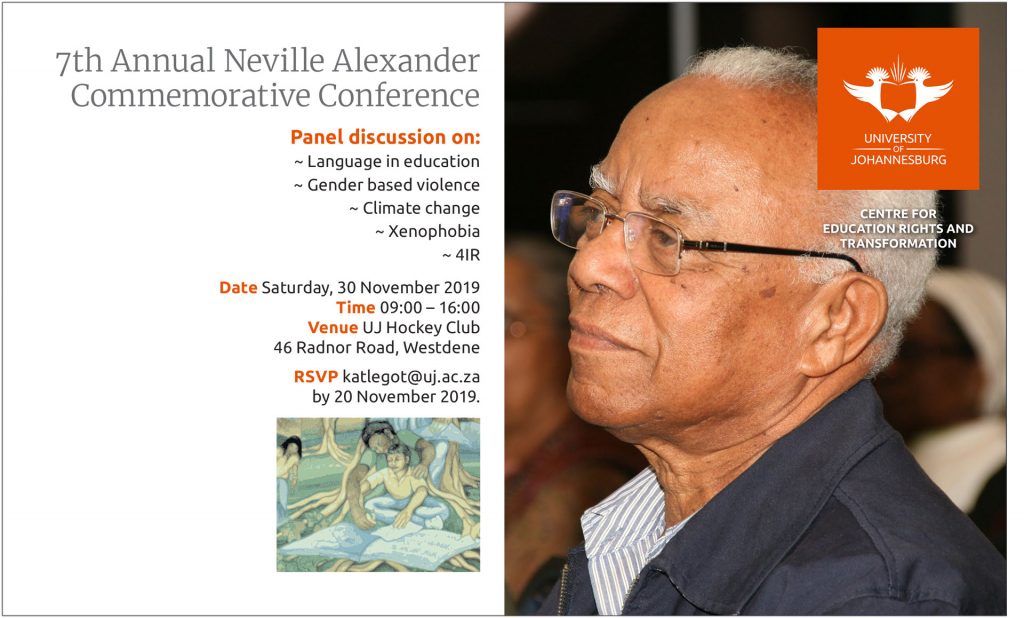 Masters and PhD bursaries and
Postdoctoral fellowships 2019
CLOSING DATE | 28 March 2019
Applications should be sent via email to katlegot@uj.ac.za
Between Worlds
German Missionaries and the Transition from Mission to Bantu Education in South Africa
Read more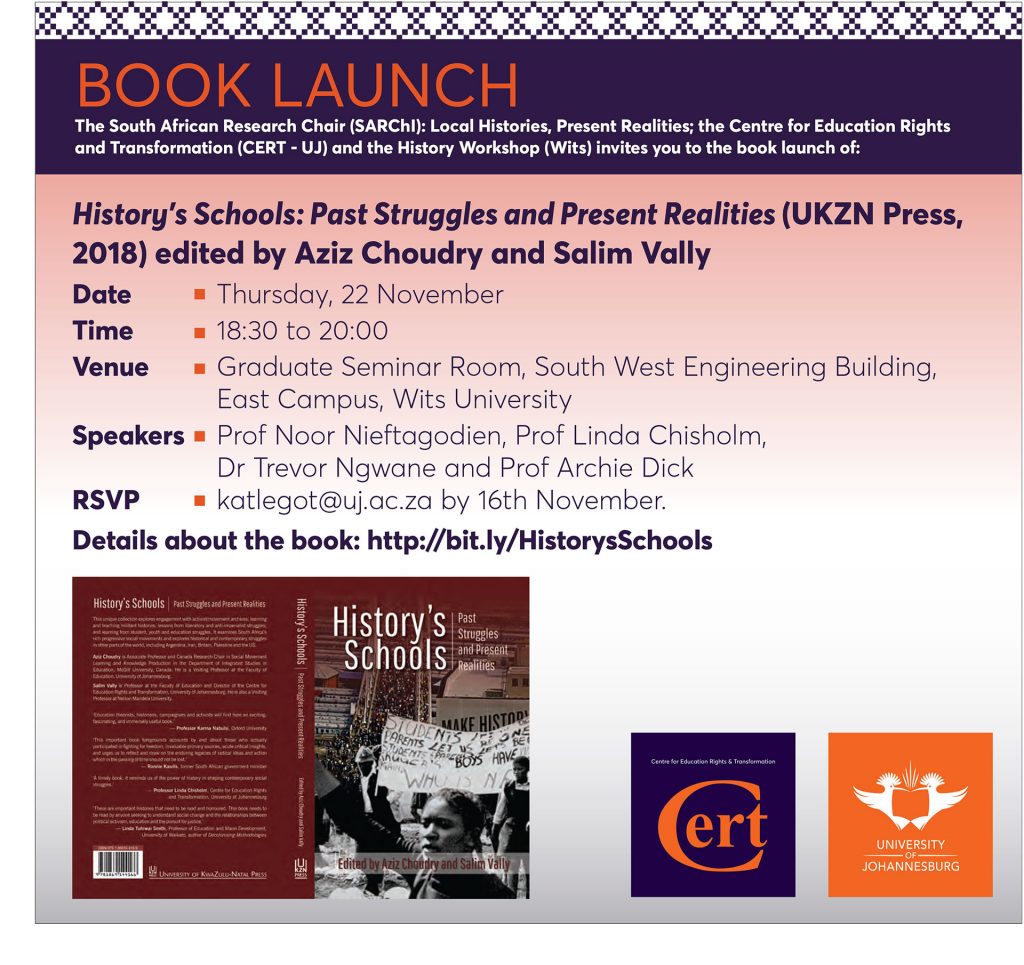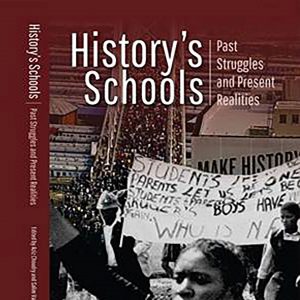 A more affordable, paperback, local version of the book 'History's Schools: Past Struggles and Present Realities' has been published by UKZN Press. It will be available at the Paulo Freire/ Neville Alexander conference this Friday together with the books listed below.
For more information about the book go to:
http://bit.ly/HistorysSchools For information about the conference contact katlegot@uj.ac.za or phone (011) 559-1148.
Books that will be available at the conference:
The Student Guide to Freire's Pedagogy of the Oppressed (Antonia Darder) – R250
History's Schools: Past Struggles and Present Realities (Aziz Choudry and Salim Vally – eds) – R250
Foundation Phase Matters: Language and Learning in South African Rural Classrooms ( Brian
Ramadiro and Kim Porteus) – R100
Learning for Living: Towards a new vision for Post – school learning in South Africa ( Ivor Baatjes – ed) – R250
African History and the Struggle to Decolonise (Neville Alexander) – R100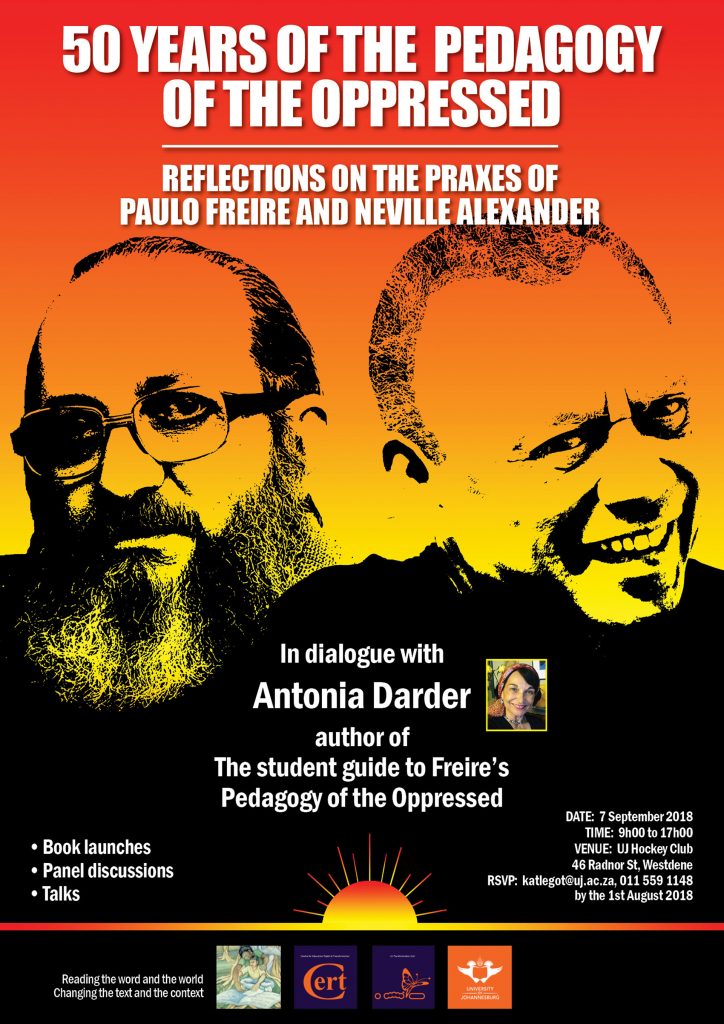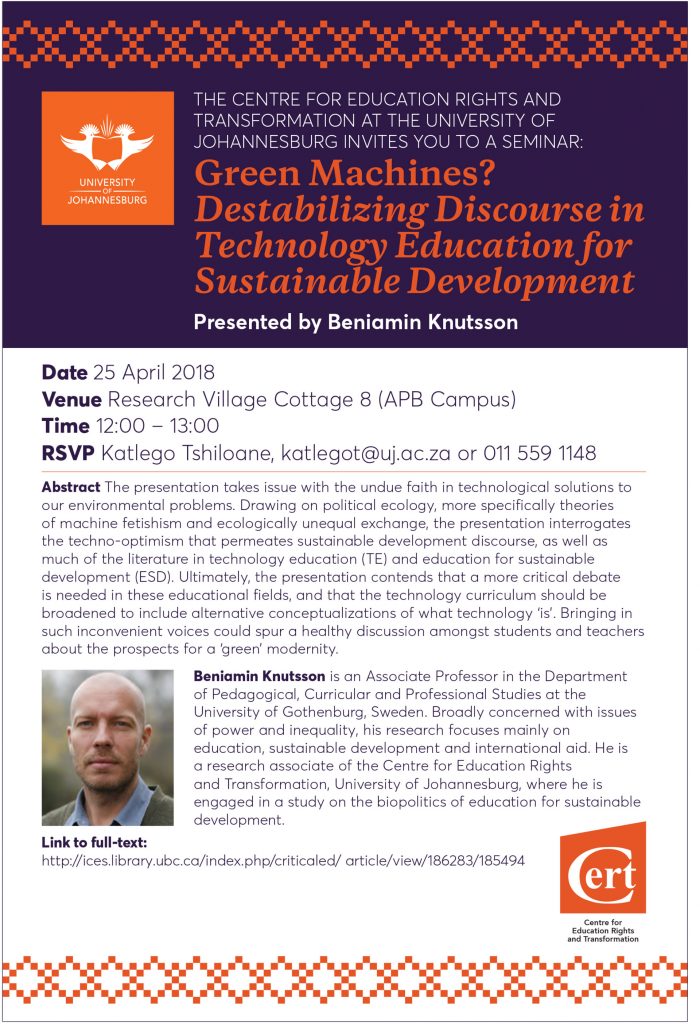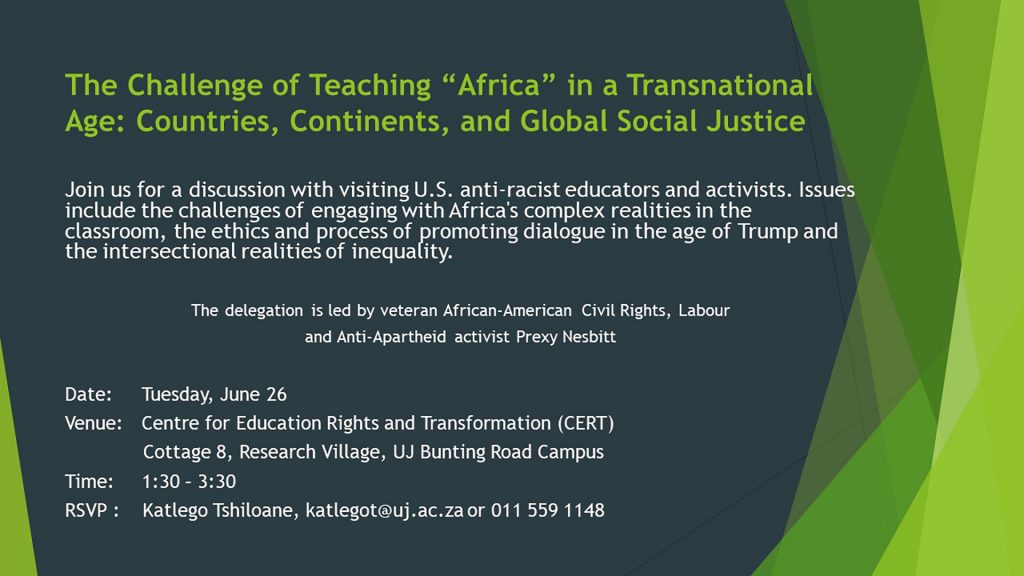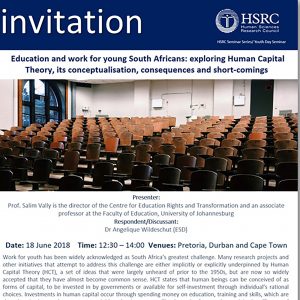 Education and work for young South Africans: exploring Human Capital Theory, its conceptualisation, consequences and short-comings
Date: 18 June 2018
Time: 12:30 – 14:00
Venues in Pretoria, Durban and Cape Town
Read more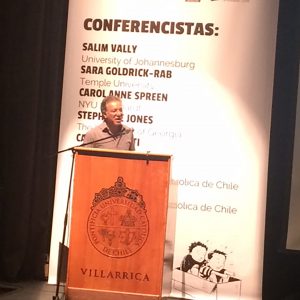 The director of CERT giving the keynote address at the conference on education and poverty on 22/03/2018 held in Villaricca, Chile. For further information go to: es.ciep2018.cl
Between Worlds Book Launch Event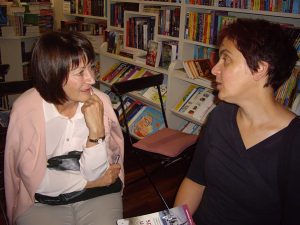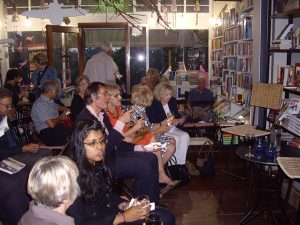 African History and the Struggle to Decolonise
The Learning Post was launched by SACHED (South African Committee for Higher Education) Trust as a weekly education supplement in the Sunday Post. Written largely by Neville Alexander, it was a popular and trailblazing initiative then and is just as important and relevant in the struggle to decolonise knowledge and the curriculum today.
Read more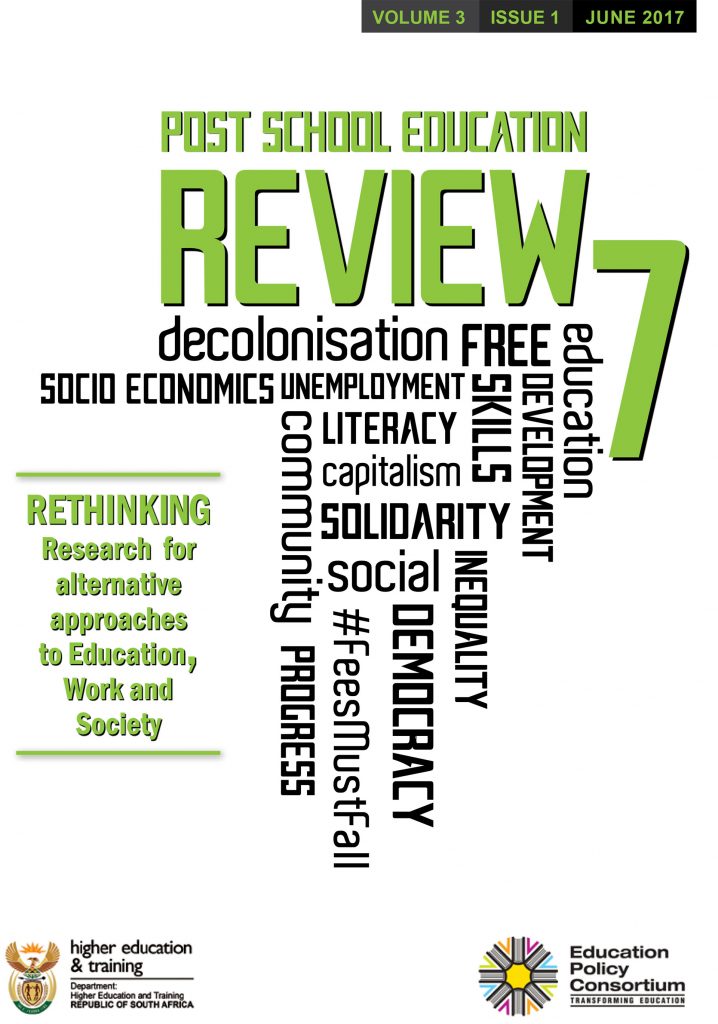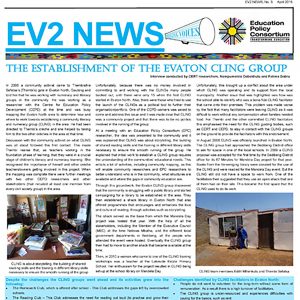 Emerging Voices 2 vol News 3
In 2006 a community activist came to Thembisihle Sefatsa's (Thembi's) gate in Evaton North, Gauteng and
told her that he was working with numeracy and literacy groups in the community.
Noticeboard