News
Home » College of Business and Economics » Schools » School of Management » Public & Environmental Economics Research Centre »
Budget Forum LEKGOTLA- Local Government Fiscal Framework Review
Mr. Mahabir the director of PEERC participated in the 2020 budget forum hosted by the National Treasury and the Department of Cooperative Governance as an expert speaker. Finance experts were invited to present research on ways in which the government can manage the gap between revenue and expenditure. Mr. Mahabir presented on topics related to Municipal expenditure and personnel benchmarking.
The Development of a Passenger Demand Model - Department of Transport
Mr. Mahabir has been appointed by the Department of Transport to serve in a special steering committee for the development of a passenger demand model.
Putting the 'People' in People's Parliament 2021
The title of the project is Putting the 'People' in People's Parliament: Scaling up inclusive participation in South African Legislatures to enhance democratic oversight (referred to as the PPIPP project) – an EU funded project. PEERC is one of the five co-applicants who are involved in this initiative. The project contributes to building a more capable and accountable state through leveraging mechanisms for direct political participation of the public to increase the capacity and performance of legislatures to fulfil their constitutional mandates to oversee executive performance, develop law and respond to the public.
Overall objective. To contribute to building a more capable and accountable state through leveraging mechanisms for direct political participation of the public within South Africa's participatory democracy in order to increase the capacity and performance of legislatures to fulfil their constitutional mandates to oversee executive performance, develop law and respond to the public.
Specific objective. To increase the capacities and collective actions of CSOs – emphasising those working with women towards gender equality in order to increase women's ongoing political participation – to monitor executive performance and increase accountability, through expanded information on and access to committee processes in the legislatures in order to achieve greater utilisation by CSOs of the opportunities for participation through committees' oversight and budget monitoring processes.
SANEDI-Unlocking the Energy of Micro Digesters in South Africa 07 July 2020
The South African National Energy Development Institute (SANEDI) is reviewing the state of the micro-digester industry in South Africa and the impact of projects they have implemented during the last five years. Supported by University of Johannesburg´s Process, Energy and Environmental Technology Station (UJPEETS), an Action Dialogue was facilitated with industry and subject experts to inform a roadmap for a sector development plan and engage with different stakeholders to foster collaboration.
Are water services affordable in South Africa?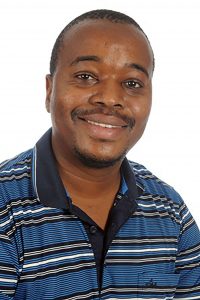 PEERC's Associate Professor Johane Dikgang took part in a Water Research Commission (WRC) webinar on just this topic recently. He had some strong words to say on the subject.
In Resolution 64/292, the United Nations General Assembly explicitly recognised the right of every human being to have access to water and sanitation (referred to as water services). A critical component of access to water is affordability.
Households connected to municipal water systems in South Africa are likely to see rising water bills over the years to come, due to rising costs of raw water supply and an increase in municipal water tariffs. In a country where more than half of the population is classified as poor, this raises concerns about the affordability of water.
The Water Research Commission (WRC)'s mission is to be a global water knowledge node, promoting highly informed water decision-making through science and technology. To this end, they regularly hold webinars on relevant issues; and there can be no issue more relevant than that of the affordability of water in South Africa, the subject of the WRC's latest webinar held on 1 September 2020. Bringing aspects of this topic to the table along with Prof Dikgang were Dhesigen Naidoo, of the WRC; Kim Walsh, of Palmer Development Group; Hameda Deedat of NALEDI, the National Labour and Economic Development Institute; and Misaveni Ngobeni of the National Treasury.
The hard facts
Prof Dikgang, Director of the Public & Environmental Economics Research Centre (PEERC) based at the School of Economics at the University of Johannesburg (UJ), titled his section of the webinar 'The People's Perspective – Choice, or No Choice?' He laid out some of the obstacles that South Africans face in terms of access to water.
"Municipalities in this country are buckling, because of the state of the water infrastructure; but they are also under-collecting – for a number of reasons, but one of the main ones is low tariffs. We need tariffs that are lucrative to municipalities, but at the same time affordable to all South Africans. Among other issues, the Department of Water and Sanitation guidelines in this regard are ambiguous; and the existing tariff structure is based on assumptions rather than scientific evidence."
Prof Dikgang took his audience through a number of steps that need to be taken to improve the situation. He concluded: "As long as we don't have data – and reliable data – we will continue to struggle to do very basic work. So water data management is very important. And this is before we look at the impact of climate change…"
Efficiency Analysis: Which Method Is Best?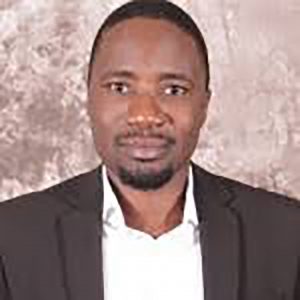 In the business of measuring the efficiency of water utilities – vital work, in water-scarce countries such as South Africa – the DEA, SFA and StoNED methods all have their proponents. But is any one of them significantly more accurate than the other two?
On 24 June 2020, at the European Association of Environmental and Resource Economists (EAERE) conference (held virtually, this year), Dr Genius Murwirapachena presented a paper titled 'Benchmarking South African water utilities: A comparison of estimates from three methods'.
For efficiency analysis to be useful to policymakers, the various approaches used should produce estimates that are consistent in identifying the best and worst firms, as well as overall rankings of firms in terms of their efficiency levels. This paper investigated the consistency of efficiency scores obtained from the data envelopment analysis (DEA), stochastic frontier analysis (SFA), and stochastic non-parametric envelopment of data (StoNED) methods.
Dr Murwirapachena, a research associate of the Public and Environmental Economics Research Centre (PEERC) at the University of Johannesburg, co-authored the paper with two of his PEERC colleagues, Dr Johane Dikgang (director of PEERC) and Mr Jugal Mahabir, as well as Dr Richard Mulwa of the University of Nairobi.
Likelihood and pseudo-likelihood
"We estimated cost efficiency based on cross-sectional data from 102 South African water utilities in the period 2013/14," says Dr Murwirapachena, who has massive experience and expertise in the areas of environmental economics, public sector economics, discrete choice experiments, and efficiency analysis. "Initially, the results suggested that the StoNED method (based on the methods of moments estimator) outperforms SFA and DEA. However, taking the pseudo-likelihood estimator into account, the adjusted results suggest moderate consistency across the three methods."
Dr Murwirapachena received his PhD in Economics from Nelson Mandela University in Port Elizabeth, and currently teaches Economics at the Durban University of Technology.
The full paper presented at EAERE 2020 is available for download here
South Africa's new budget cushions the coronavirus blow – but only briefly
June 26, 2020 9.24am SAST
Read full article by Sean Muller here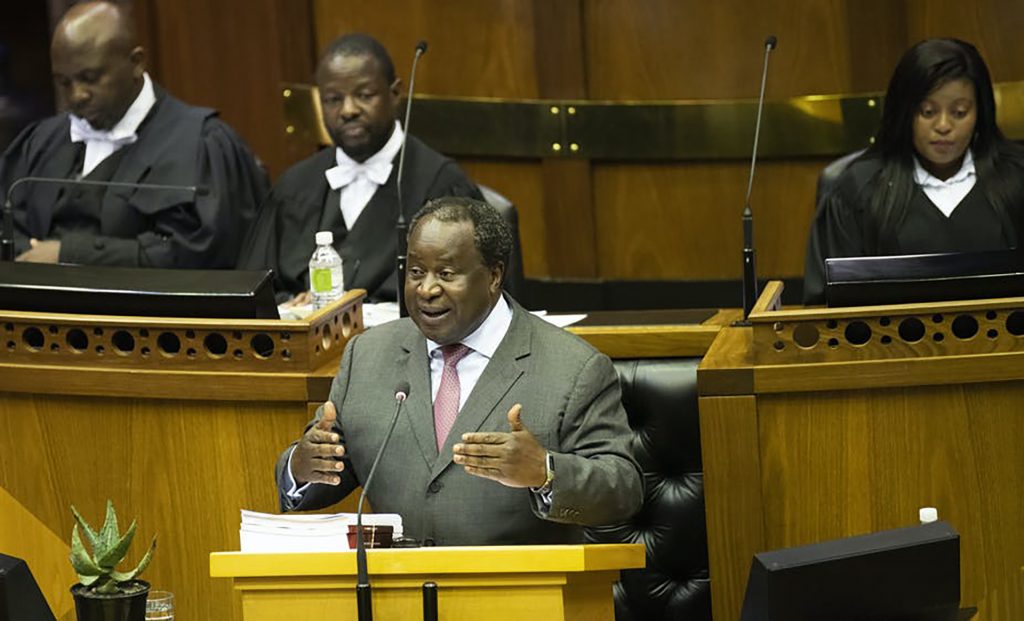 The adjustment budget tabled by South Africa's finance minister, Tito Mboweni, this week is less an adjustment than a new budget.
That was necessitated by three things: a collapse in economic activity, a large decline in tax revenue collection, and the need to increase the money allocated to departments and programmes linked to the government's COVID-19 response.