Below you can find all sorts of news regarding exhibitions and achievements of our past students/alumni.
If you are an alumnus of the Department and have any news or information which you believe would be of interest to our current students, please click here to inform us.
Standard Bank Young Artist Award 2009 - Visual Art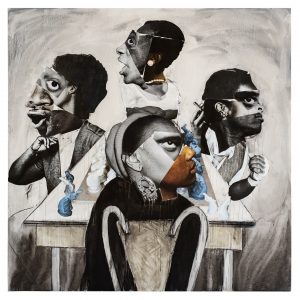 From left to right: Neo Matloga, Sam Hersbach and Raquel van Haver.
© Gilleam Trapenberg
Posted 10 October 2018
Neo was selected for the Watou Art Festival Belgium from 5 September 2021 image: Thami Mnyele Foundation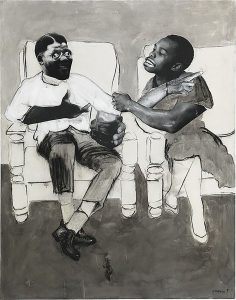 'Motsoala!' by Neo Matloga
Bogosi Sekhukuni opened his first New York solo exhibition at Foxy Productions from 18 March – 6 May 2018. You can view the exhibition here
The DoVA congratulates Richard Specs Ndimande (BTech Fine Art 2017) who has been awarded the 2017 Cassirer Welz Award. He follows Nomphumelelo Ngoma (graduated 2013) who won the award in 2016. At the award evening, held at Strauss & Co, Specs won a residency at the Bag Factory with access to their community of artists as well as an exhibition at at Everard Read Gallery, in March 2018, at the end of the residency. Read more here and the SA Art Times article here.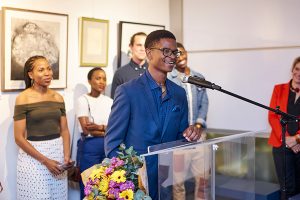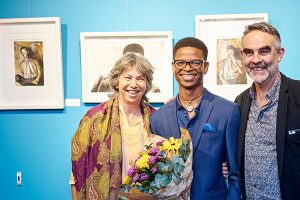 Masters student Kiveshan Thumbiran received 1st place in the recent Excellence in Higher Education 2017 awards, hosted by iStore and ThinkAhead. Jives's entry consisted of course material for the new Digital Media I module of the BAVA 1st year program which he has developed. The judges stated that:
He has taken a 'Computer Course' for media students, which was really a 'teach about technology' course, and transformed that into a 'New Media Studies' course, in which he uses technology in an innovative way to teach art. He changed the course not only in terms of content, but also in the way that teaching is now done through technology. And, as a by-product, the students are learning how to use different computer applications. In this way he satisfies the demands of the original course, but enriches it significantly by broadening the experience of the students. While technology is used extensively to present the course, the focus is not on technology but on the learning content … which is exactly how technology should be used in education.
DoVA is hugely proud of you Jives and this award acknowledges the great work you have done on developing the 1st year Digital Media curriculum!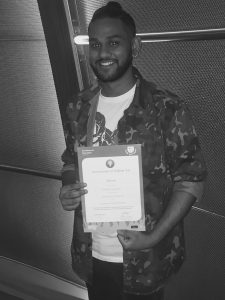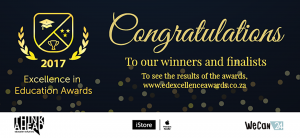 DoVA's squash star Alexa Pienaar (NDip: Fine Art 2017) received the top accolade when the UJ Sports Awards Gala function was held at the Johannesburg Country Club on Thursday, 12 October 2017. It was a night to remember for Alexa, who was crowned Sportswoman of the Year and took home the Student-Athlete Award for Excelling in Sport and Academics. Alexa helped the UJ squash team win their sixth title in a row at the annual University Sport South Africa (USSA) tournament. She represented the USSA team at the World University Championships in Malaysia, where they earned the bronze medal. This year's SA Open saw her produce one of her best performances when she finished third, while she played at number two for the SA Country Districts team in the A section of the Kaplan Cup interprovincial in July. Alexa also won the Hyundai Award at the interprovincial tournament for the "player who portrays the face of the future of SA squash". In the student-athlete category, which combines academic marks and sporting achievement: Alexa was the Department's highest achieving student with distinctions in three of her 3rd year modules. The entire Department congratulates you on this fantastic achievement, Alexa!
Read more here and here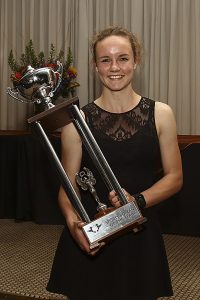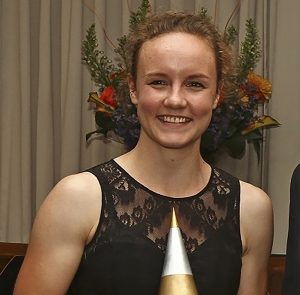 The Smithsonian National Museum of African Art in Washington DC, USA will hold its second annual African Art Awards dinner on 27 October 2017 where Alice Walton, Ghada Amer and Mary Sibande are honorees. We at DoVA are extremely proud of your achievement Mary!
Read more about the event here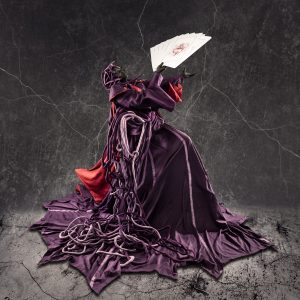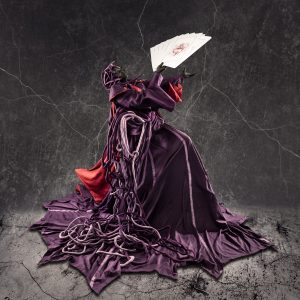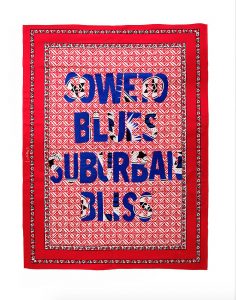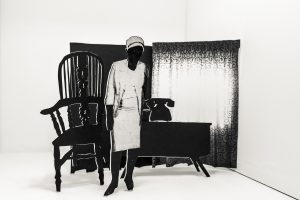 The Department of Visual Art congratulates past student Nomphumelelo Ngoma (graduated 2013) who has been awarded the 2016 Cassirer Welz Award. (Click image to go to the story of 20 October 2016 on Art Times). Read more here.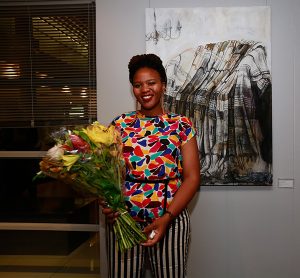 Mpho Makhubo (graduated 2002) was the First Prize Winner at the Thami Mnyele Fine Art Awards in Ekurhuleni this year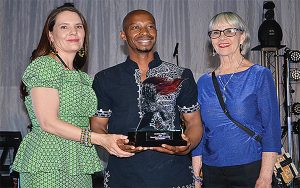 Thina Dube (graduated 2014) featured on www.consciousness.co.za, the online African history and arts lifestyle magazine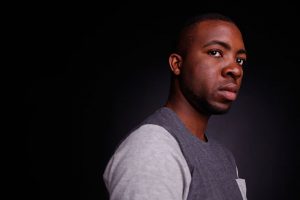 Lerato Mmathapelo Thato Shadi was awarded the prestigious UJ Dignitas Award for 2016 along with Judge Boissie Henry Mbha and business leader Arthur Gillis. This is the University's top award which recognizes distinguished service to their field by a UJ alumnus. Lerato is one of the youngest recipients of this award. Congratulations Lerato, you follow two previous alumni of the Department of Visual Art to have received this award! Read more here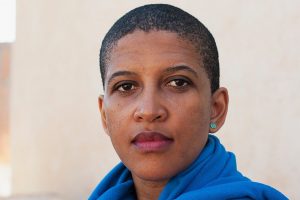 Dr Same Mdluli, (graduated BTech: Fine Art in 2005) will become Chief Curator at the Standard Bank Gallery, Johannesburg in January 2018.
Read the article Taking the Art World by Storm in the June issue of Creative Feel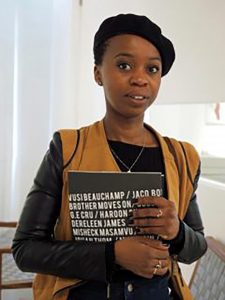 Neo Matloga (graduated 2014) appears on Starting Points after showing on the 2016 FNB Art Fair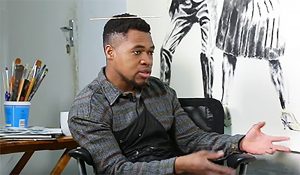 Neo is also on the cover of SA Art Times for September 2016
Click on the image below to read Afripolitan – Neo Matloga, by Ashraf Jamal on p12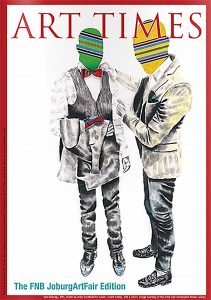 Robin Rhode Recycled Matter at Michael Stevenson – 26 March – 1 May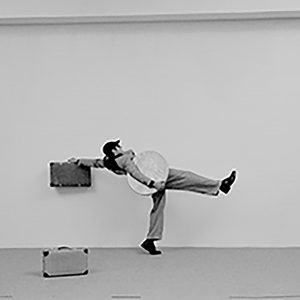 Mary Sibanda won the Prestigious 2014 UJ Dignitas Award along with Judge Ronnie Bosielo and Clifford Ross CEO of Town Lodge. Congratulations Mary, we are incredibly proud of you as one of the youngest recipients of this fine award.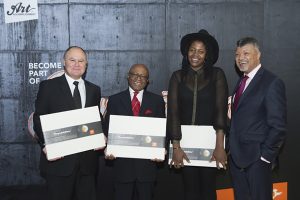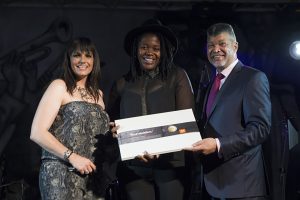 View a video on her work here:
UJ Visual Art Alumnus Zhane' Warren (MTech: Fine Art) and her Cape Town-based studio Warren Editions is featured in the South African Art Times and Between 10 and 5. Read more here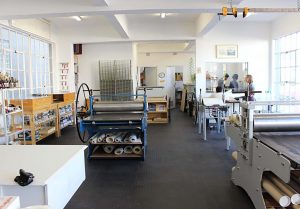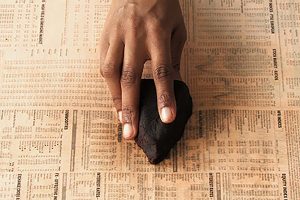 Lerato Shadi exhibitions 2013/14:
with Robin Rhode, Nicholas Hlobo and others on A SCULPTURAL PREMISE at Stevenson Cape Town till 11 January 2014;
with Robin Rhode and others on POSSESSIONS, Paris, France till 12 December 2013
CULTUREHALL (His/Her) Stories and the Construction of Memory, curated by Annette Knol and Katharina Koch till 3 December 2013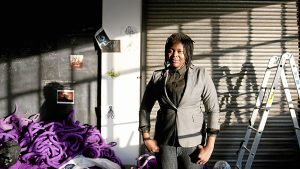 Mary Sibanda: The Purple Shall Reign. Standard Bank Young Artist Award: Visual Art. 2013 Grahamstown's Arts Festival.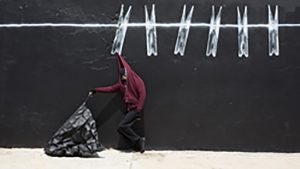 Robin Rhode exhibits Paries Pictus at Stevenson, Cape Town, April – June 2013. Click here for Gallery Website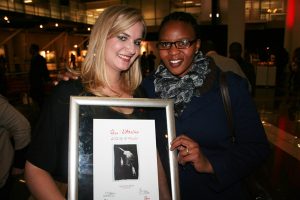 Heidi Mielke (with Mpumi Ngoma) Wins R25 000 as a Top 5 Finalist at ABSA L'Atelier Awards 2012. Read More Here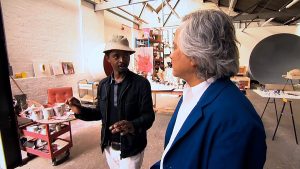 Anish Kapoor and Nicholas Hlobo: Rolex Mentor and Protege Arts Initiative 2010 – 11. Click Here for the Story