DEPARTMENT OF BUSINESS MANAGEMENT – CONTINUING EDUCATION PROGRAMMES
NOTICE 1:
2023 APPLICATIONS FOR THESE QUALIFICATIONS ARE NOW OPEN.
CLOSING DATE:  END OF OCTOBER 2022.
NOTICE 2:
PLEASE CONTACT US VIA E-MAIL
1st Time Applicants:     bngwenya@uj.ac.za
The Department of Business Management CEP Programmes provides students the opportunity to improve their career advancement prospects, with some study flexibility.
BROCHURE FOR SHORT LEARNING PROGRAMMES (SLPs)
A digital device with Internet access (data availability) is required for online teaching and learning and computer literacy is essential.

Higher Certificate in Business Management
Contact: Ms Boni Ngwenya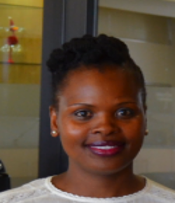 Tel: +27 011 559-1959
Email: bngwenya@uj.ac.za

Advanced Certificate in Business Management
Contact: Ms Sibongile Mfunwani

Tel: +27 011 559-1957
Email: smfunwani@uj.ac.za

Bridging Programme for Advanced Diploma in Business Management
Contact: Mr Khanya Rumbu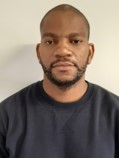 Tel: +27 011 559-1956
Email: khanyar@uj.ac.za
ENVISAGED ARTICULATION PATH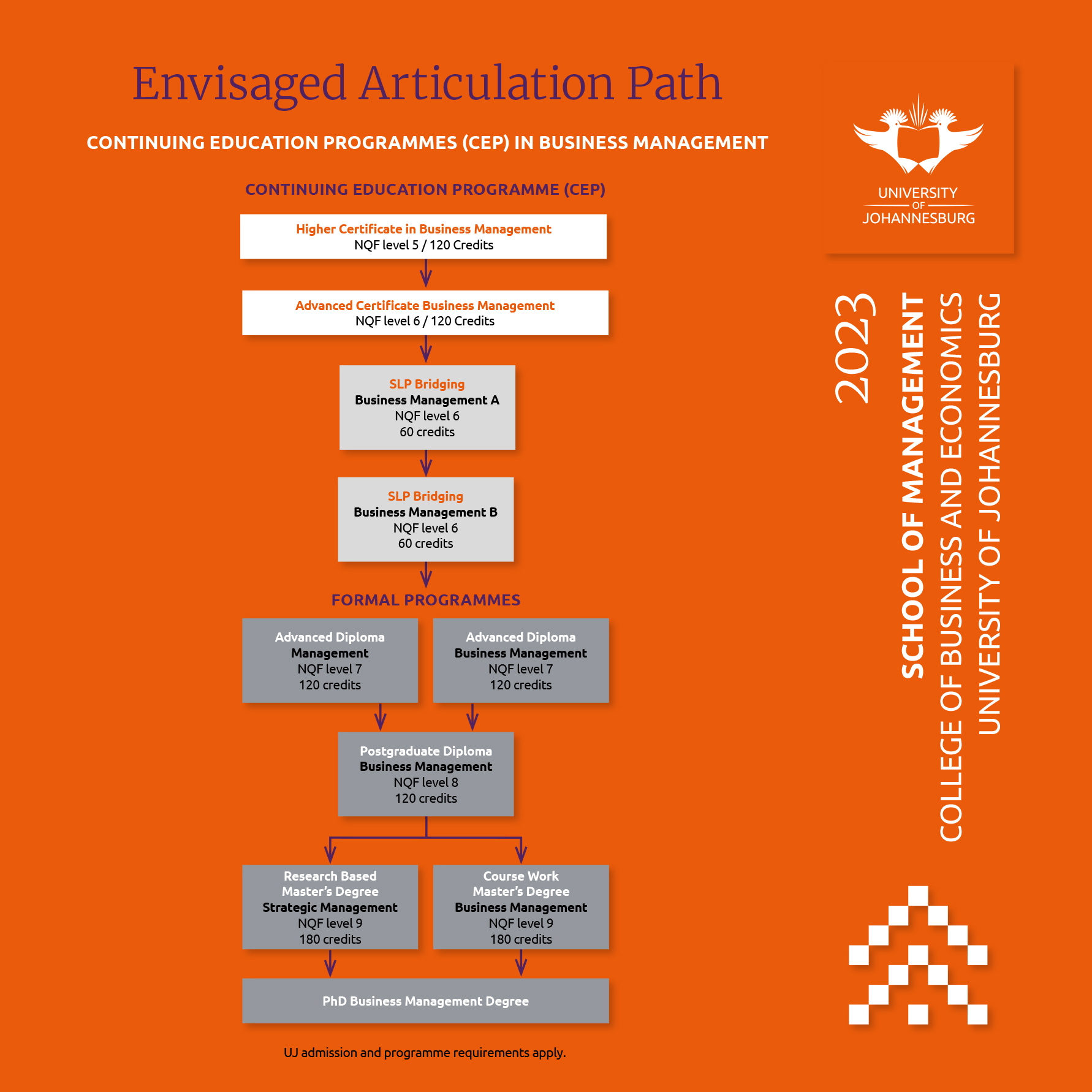 Continuing Education Programmes
Manager:
Yvette Boys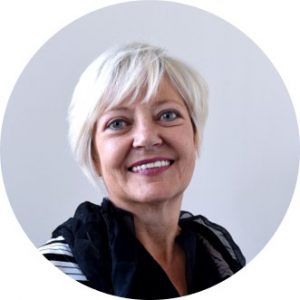 Secretary
Dine Rose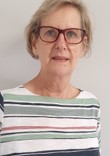 Email: diner@uj.ac.za
IMPORTANT LINKS
Click here to apply
Check your status here
Click here to upload documents
If admitted, click here to register
REGISTERED STUDENTS
Click here for Student log-in page