Shanghai Summer School: Chinese Studies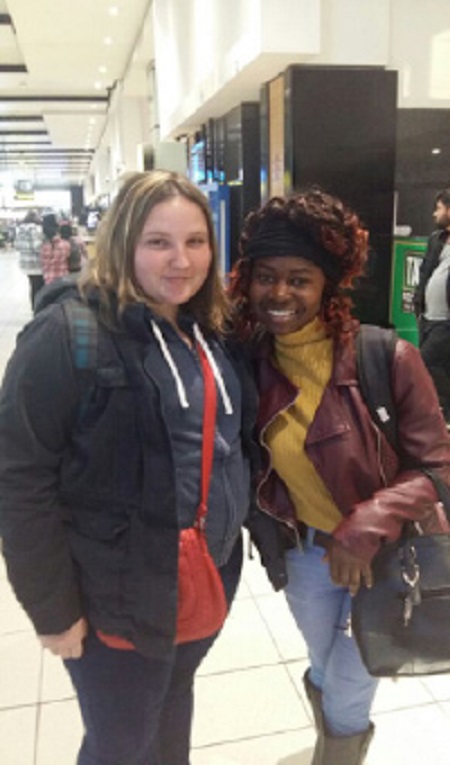 This picture was taken at OR Tambo International Airport in Johannesburg, South Africa.
Attending an information session hosted by UJ international office was one of the best decisions I had made in my life as it opened a door to international travel and culture enrichment that I am most thankful for. This is where I learnt about opportunities that I might qualify for and would teach me ample more than I thought possible. Preparing to go on what would be one of the most thrilling two weeks of my life was made tremendously easy by the help of Mrs. Lisle Du Plessis and the study abroad office.
I had to apply by filling in an outbound mobility application form and submit it along with my academic record, copy of my passport and various other documents. After which Mrs. du Plessis nominated my fellow student Fortunate and I for the Global summer School in Shanghai, China. It all went smoothly from there, the host University (Shanghai Jiao Tong University) contacted me and requested some additional information online. That along with arrangements made by the UJ study abroad office allowed the procedure to follow along flawlessly.
Before I could wipe my eyes the 13th of August 2016 had arrived and Fortunate and I were off, jet setting cross country.
Departure and Arrival
It was a bitter-sweet goodbye from South Africa as I would miss my family terribly but there was nothing bitter about my arrival in Shanghai. It was warm and humid and lovely! I left a cold and dry, wintery South Africa for a green and lush, summery China.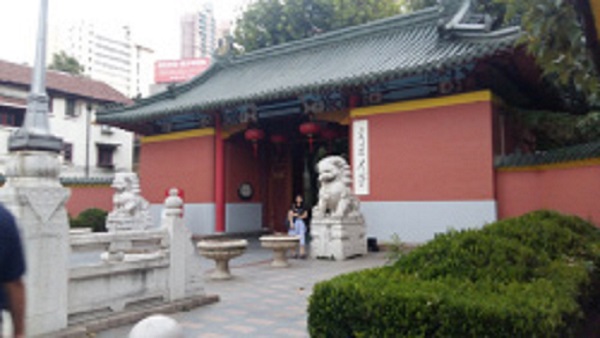 Shanghai Jiao Tong University Xuhui Campus Main Entrance.
We had a two week fully planned out itinerary that included three lectures on Chinese culture, Characters as well as the Silk and Jade road. Our itinerary also included field trips of investigation to three other Cities in China, namely: Xi'an, Lunzhou and Dunhuang.
We traveled along with five faculty members which included the Dean of Humanities, Three Lecturers and two administrative staff members. Together we visited many museums and national landmarks in China such as Qin Shi Huang's terracotta army, the Yellow river known as their "Mother river" and the Jade gate Pass. We were able to ask and learn many cultural and academical facts.
We explored the Chines culture through learning more about their language, beliefs and customs, even trying many of their famous dishes. The cuisine was an experience on its own many different flavours and dishes to try.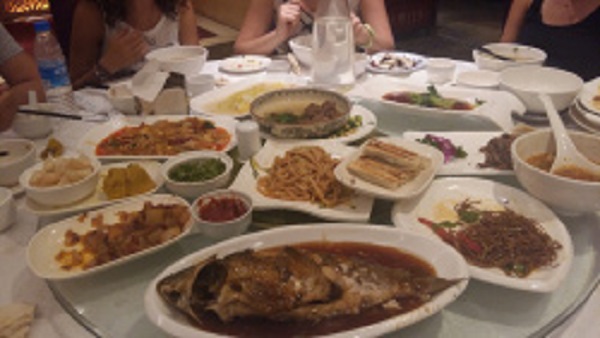 Table full of Chinese Dishes served at a restaurant In Xi'an, Shaanxi Province.
Recommendations and conclusion
I highly recommend any person to study in or visit China. I am so grateful to the University of Johannesburg for allowing me to go on this trip it was very informative and culture enriching. I was able to learn so much about China and its people while Championing for South Africa by representing the University of Johannesburg and South Africa proudly. All in all a very successful program with many thanks from a grateful student.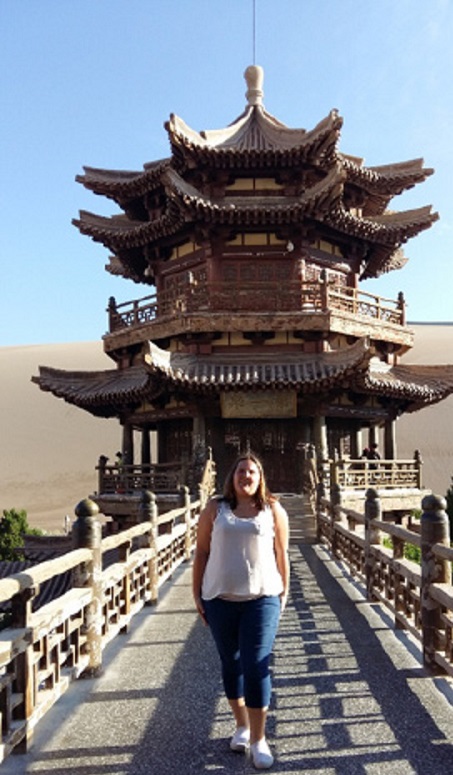 Crescent Oasis, Dunhuang.